China Air Force Long-Range Bombers: People's Liberation Army Needs To Develop Updated Aircraft In The Event Of Conflict, Defense Experts Say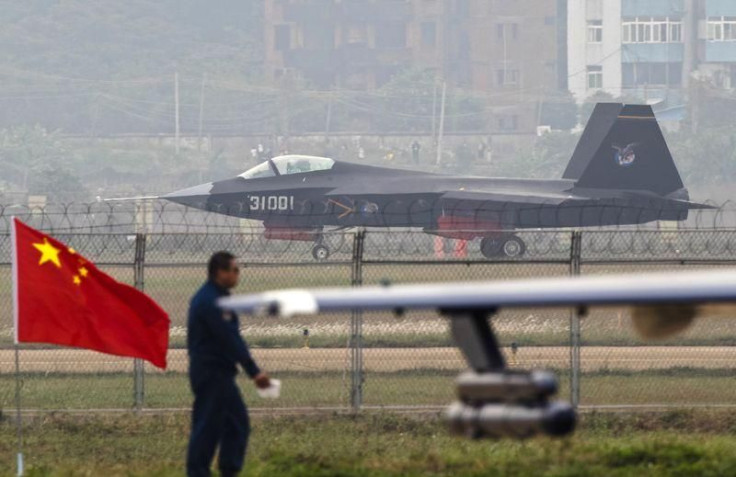 China has been ramping up its defense budget and giving more attention to recruiting and training the People's Liberation Army (PLA) in recent years. Though China's military has made enormous strides, defense experts say in order to be fully prepared for conflict, China must develop long-range strategic bombers.
While China has made focused improvements on its naval forces, the PLA Air Force needs to prioritize long-range bombers, a report by state-run China Daily said, citing recommendations made by the Kanwa Defense Review, a Canada-based publication that focuses on defense affairs.
The term "long-range bomber" refers to aircraft that are capable of carrying more than 10 metric tons of weaponry and flying distances of at least 8,000 kilometers without needing to refuel. This kind of aviation technology would allow China to fly into enemy territory to administer targeted attacks. In practice, the upgrade would mean that China's air force could strike the "second island chain," preventing foreign military intervention. The PLA unofficially defines its maritime borders in the so-called island chains, the first being the series of islands stretching from Japan to the southern Philippines; the second chain being the Bonin Islands through the Mariana and Caroline Islands in the western Pacific Ocean.
Chinese military officials hinted about development of a long-range bomber earlier this summer when China-based defense technology publication Aerospace Knowledge's June magazine featured an analysis of China's current fleet of bombers and called for long-range stealth bombers.
Chinese Military Expenditure Over Time | FindTheData
International defense experts have pointed to China's air force as a current weak spot in the country's military. While other areas of defense have been updated, the PLA Air Force is significantly outdated compared to those of the U.S. and Russia. For example, China's H-6 bombers are based on Soviet-era-designed Tu-16 Badger aircrafts, which were retired by Russia in the 1990s, the Diplomat reported.
© Copyright IBTimes 2023. All rights reserved.