China Corruption Crackdown Leads To Rash Of Suicides Amongst Communist Party Officials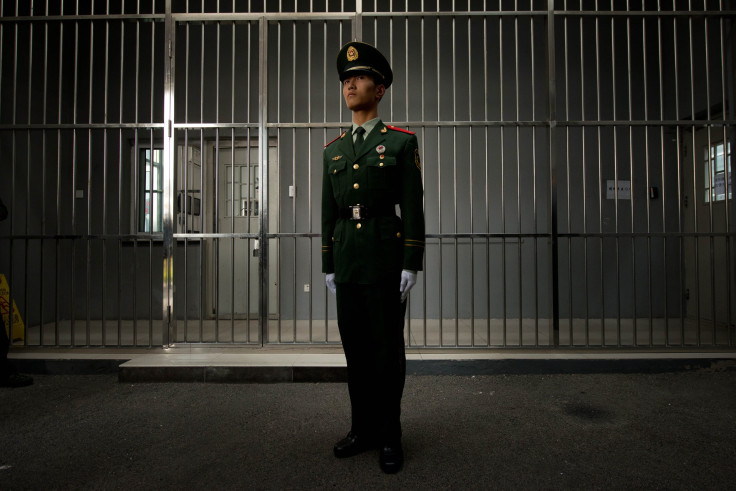 An anti-corruption crackdown in China, spearheaded by President Xi Jinping, has led to a rash of suicides amongst Party officials, according to reports.
Experts cited in a report from the Press Trust of India say that the crackdown has caused enormous stress among officials in the one-party state. In July 2014 alone, at least six Chinese officials took their own lives.
Qi Xingfa, a researcher at Shanghai's East China Normal University who studies suicide among officials, told the New York Times: "A lot of officials have varying degrees of corruption problems, and now the risk of being investigated is always there. They are reading about a case in the paper in the morning and by afternoon the official is in detention. It's really frightening, and people don't know if they will see the end of the day. After a while, the guilt of corruption may lead an official to kill himself."
In recent months, suspected casualties of the crackdown include Li Wufeng, a deputy director of the State Information Office, who jumped to his death from his Beijing office building in March of this year.
Zhao Jilai, a party official in Zhejiang, died after a fall from a building in August, in an apparent suicide. The South China Morning Post reports that, according to a letter found on Zhao, who was inspector of the Hangzhou Economic and Information Technology Commission, he wrote that he had decided to "leave this world," and asked for the Communist Party's forgiveness. Chinese state news agency Xinhua reported that the anti-graft watchdog had begun an inspection of Zhao's province in the days before his death.
Official corruption is widespread in China and observers see the initiative as having two purposes: to increase the legitimacy of the ruling Communist Party government, and to purge political enemies and rivals.
There has been widespread resentment among China's citizenry about the perks enjoyed by Party officials. The use of special military license plates, for example, which allow users to flout traffic rules and avoid paying tolls, was subjected to significant curbs in 2013. According to a report in the Washington Post, the use of such plates on luxury vehicles, such as Mercedes-Benzes, Jaguars and Cadillacs, was banned outright due to the high level of public resentment it caused.
The public fate of many senior officials, whose political connections might once have saved them from prosecution, may also be a factor in the desperate actions of Chinese officials, who see that even top-ranking Party members are not being spared in the current crackdown.
China's former railway minister, Liu Zhijun, was given a suspended death sentence in July 2013, after being accused of accepting bribes adding up to more than 64m yuan ($10 million) over 25 years. In addition, a probe launched into Zhou Yongkang, a former domestic security chief, and a former member of the Party's elite Standing Committee, was cited by the Party as proof that nobody was above the "cage" of the law.
A report from Bloomberg Businessweek said that 54 officials died from "unnatural deaths" in 2013, including from alcohol abuse and accidents. It cited a report from China Youth Daily, which said that 23 of those committed suicide.
One Communist Party member told the Times of India that "officials under investigation are forced to spill the beans, and expose their colleagues and friends. Some of them are unable to face the shame of exposing friends and relatives. They are the ones committing suicide."
© Copyright IBTimes 2023. All rights reserved.