China Hackers Building Dossiers On Every American But Biden Refuses To Impose Costs
KEY POINTS
An estimated 80% American adult's personal data has been stolen
Biden Adminstration publicly accused China of employing hackers
US is unwiling to impose sanction on China without Ally support
The Chinese government has gathered enough personal data from the U.S. to create a dossier on each American adult, says former deputy national security adviser Matthew Pottinger.
Pottinger and former National Counterintelligence and Security Center (NCSC) director William Evanina told a Senate Intelligence Committee hearing that the Chinese Communist Party (CCP) has been gathering mass data on American citizens through hacking and technology usage.
Evanina said an estimated 80% of American adults' personal data have allegedly been stolen by the CCP. He warned that "the existential threat our nation faces from the Communist Party of China (CCP) is the most complex, pernicious, strategic and aggressive our nation has ever faced."
Trump-era security adviser Pottinger said the CCP is exploiting U.S. social media platforms to spread whitewashed propaganda about Beijing's policies. He illustrates this point by highlighting how the Chinese government's online proxies promoted concerns about Covid-19 vaccine safety.
During the hearing, it was also pointed out that the Chinese government is turning novel technologies such as facial recognition, data-mining and machine-learning into a weapon of suppression against Americans as it did with its own citizens.
"The willingness of China, and its intelligence services, to illegally, and legally obtain data to drive artificial intelligence, research and development programs, and to facilitate their military and economic goals without doing the hard work to independently develop on their own, drives at the heart of China's unfair practices," said Evanina to the intelligence committee.
More than 145 million American citizens' financial data were stolen during the 2017 Equifax breach. In 2015, the Anthem attack had 80 million medical reports stolen. In 2014, an attack on the Marriott server exposed 500 million guests' records and in the 2015 OPM attack, an additional 21 million records were lost to Chinese hackers.
"I would be remiss if I left out China's breach of multiple cloud service providers in which China obtained access to over 150 companies' data," said Evanina.
The U.S. and its allies have recently banned Chinese telecommunication equipment company Huawei from their 5G network. The U.S. said the equipment sold by Huawei could be used by China for spying and pointed to the military background of its founder, Ren Zhengfei, reported BBC.
"Beijing's penetration of digital networks worldwide has taken this to a new level. The party compiles dossiers on millions of foreign citizens around the world, using the material it gathers to influence and intimidate, reward and blackmail, flatter and humiliate, divide and conquer," stated Pottinger at the hearing.
Gordon G. Chang wrote in The Hill that the Obama, Trump and Biden administrations had announced indictments of Chinese hackers but it is very unlikely that anyone would be charged in a federal courthouse. He said that these indictments were only a way of demonstrating that the U.S. can identify hackers and their location.
But Beijing has continued its hacking of U.S. companies and networks because the U.S. has imposed no real cost on China.
However, Chang credits the Biden administration for publicly accusing China of operating a "criminal contract hackers" after the recent Microsoft Exchange hack. But, it did not impose any sanction.
Chang cites Deputy National Security Adviser for Cyber and Emerging Technology Anne Neuberger's statement at the Aspen Security Forum as evidence of inaction. Chang says the U.S. is unwilling to impose any cost on China because American allies were not ready to impose sanctions.
Neuberger says the Biden Administration does not want to go after China for its cybercriminal activity "alone" but is obligated to enforce laws and protect Americans.
Even though the White House has raised concerns with senior Beijing officials about the "PRC's broader malicious cyber activity," Chang says the Chinese government will not stop hacking American networks until the costs imposed by the U.S. government exceed the enormous benefits of criminal activity.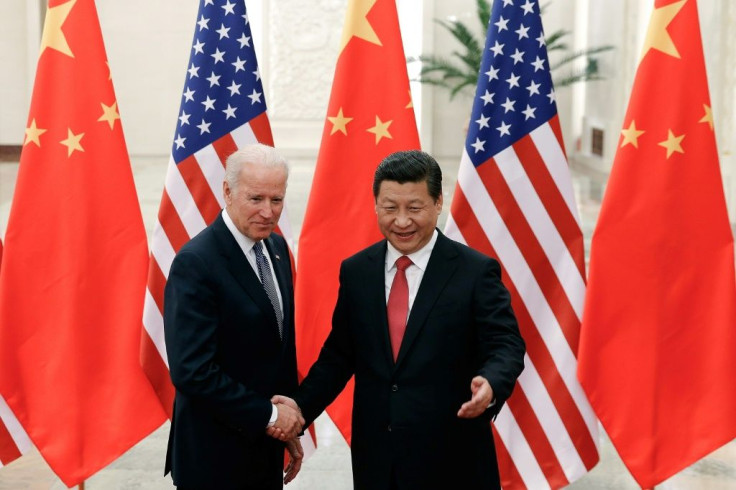 © Copyright IBTimes 2023. All rights reserved.
FOLLOW MORE IBT NEWS ON THE BELOW CHANNELS