China to make most out of EU's troubles; offers support to Spain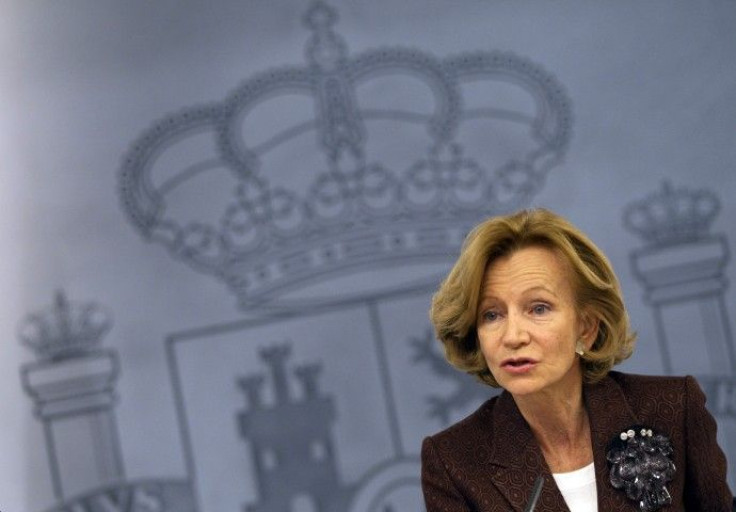 Chinese ambassador to Spain said on Monday China will contribute to efforts to secure Spain's financial stability and economic recovery as the debt-hit nation is trying to shore up investor confidence and avert any sovereign crisis.
Ambassador Zhu Bangzao's views on Beijing's stake in Spain's economic health gains significance in the backdrop of the solvency crisis stalking many of the European Union members, which is China's biggest exports market.
China has shown a generous hand recently with a slew of offers of assistance to troubled EU members. Close on the heels of the Irish bailout plan last month, Beijing had said it approved of EU's plans to fix the financial crisis in the region. It had also shored up support for Greece earlier last year after the country accepted an EU-IMF-backed bailout.
In October, Chinese Premier Wen Jiabao offered to buy more Greek government bonds at a time when the debt-hit county was facing down a steep rise in its financing costs. With its foreign exchange reserve, China has already bought and is holding Greek bonds and will keep a positive stance in participating and buying bonds that Greece will issue, Wen was quoted by Reuters.
Analysts have long seen a pattern in Beijing's investments abroad as well as its financial and commercial tie-ups with countries across the globe. The fastest-growing major economy in the world has been on a hunt for resources as well as commercial and financial linkages. The Chinese have poured billions of dollars in opportunistic investments in various countries of Africa, Asia and Latin America in recent times to bolster its grip on natural resources.
Li's visit to Spain, which begins on Tuesday, is expected to strengthen bilateral trade and economic cooperation to a higher level, Xinhua said.
Zhu added that China is ready to work together with Spain to address the current crisis and overcome the difficulties ahead, thus laying a more solid foundation for the long-term cooperation between China and Spain and achieving mutual benefits and win-win results, Xinhua reported.
Li is also slated to visit Britain and Germany, besides Spain. Beijing's focus on European Union has intensified since the breakout of the financial crisis.
A Chatham House report in 2008 pointed out that given China's vast reserves and financial might, its investment portfolio in Europe is negligible, and this means Beijing is in a position to flag off substantial investments in the region.
Compared with other countries, China's ODI is still extremely modest as a ratio of GDP, as reflected in the ODI performance index computed by UNCTAD.6 According to this index, China invests abroad far less than might be expected, given its economic size, the report says.
The report says Chinese greenfield investments in Europe rose by 500 per cent since 2000. But it says the performance of Chinese ODI in Europe has been less than robust historically, in terms of profitability, strategy and overall success. But things are changing, and the 'Chinese threat', as seen by the Europeans, will become more real going forward.
© Copyright IBTimes 2023. All rights reserved.