China Obstructed Huge Money Laundering Investigation By Italy: Report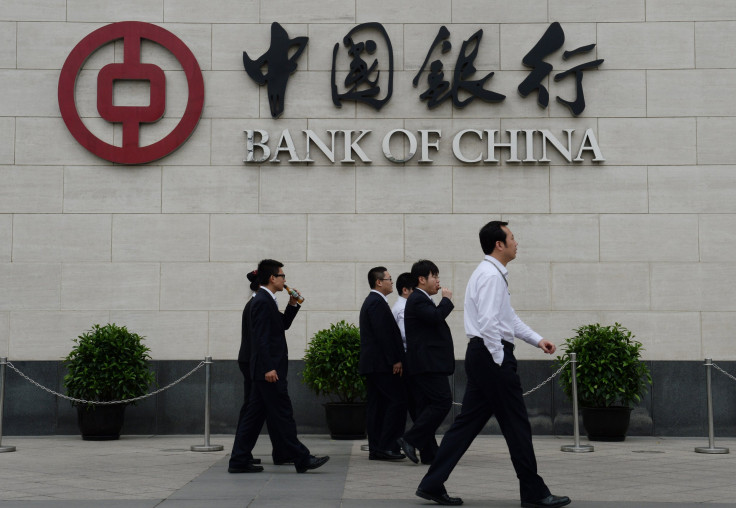 Chinese authorities obstructed an Italian investigation into a multi-billion dollar money-laundering ring, which had ties to a firm operated by a local government, and made use of one of the country's biggest banks, according to an Associated Press report.
Italian police officials told AP that despite a four-year investigation turning up evidence of the illegal transfer of $4.9 billion, which were the proceeds of criminal activity, Chinese officials refused to help, and the Chinese companies involved are protected by the country's legal regime.
Almost half of the money was funneled through Bank of China, one of the country's largest state-run banks, and one of the Chinese companies found to have benefited from the transfers was a privatized former state-run enterprise, now controlled by an investment group owned by the Wenzhou city government.
Money laundering tied to China is nothing new in Italy, which saw police arrest dozens of people -- some of whom were believed to have ties to criminal gangs -- in raids in December 2014 and June 2010.
Suspects in such cases are frequently accused of laundering profits from the import of counterfeit goods made in China through money-transfer agencies, defrauding tax authorities in the process, according to an Agence France-Presse report.
Money laundering of this kind has a significant impact on Italy, where the economy is still suffering from the after-effects of repeated recessions and state coffers are in desperate need of cash. The cost to the state of a similar scheme, which saw 1 billion euros ($1.13 billion) transferred out of the country without tax being paid on it, was 500 million euros in lost revenue, according to a Reuters report.
Despite the presence of evidence linking state-owned entities to money laundering, Italian prosecutors are powerless to take action against organizations based in China, which are protected by the country's secrecy laws, which bar banks from freezing funds or releasing information on the order of a foreign court.
Franco Roberti, a leading Italian prosecutor, told AP that Bank of China, with or without its knowledge, had played "an absolutely necessary role in the transfer of funds from Italy to China."
The increasingly globalized nature of China's interests, however, may push the country toward reform. A crackdown on official corruption, which has been the centerpiece of President Xi Jinping's administration, has increasingly relied on cooperation with foreign governments to extradite wanted officials who have fled overseas.
© Copyright IBTimes 2023. All rights reserved.