China Relaxes Visa Regulations For Indians Till End Of The Year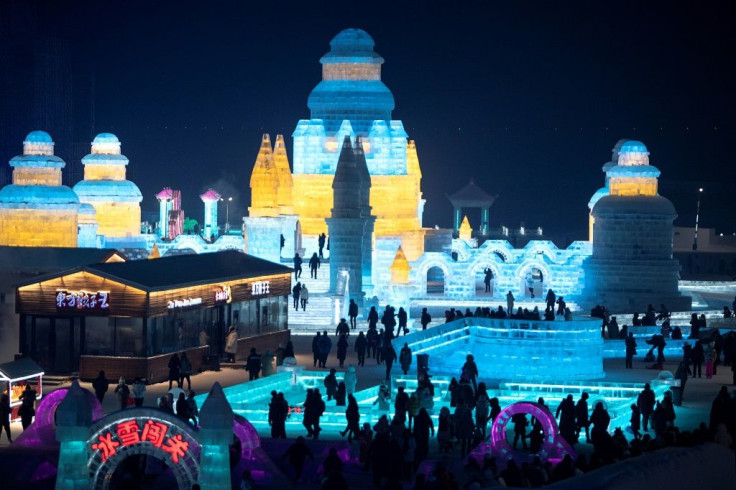 KEY POINTS
Indians applying for Chinese visas do not have to provide their biometric data (fingerprints) until Dec. 31
The relaxations are for business, tourism, short-term family visits, transits and crew visas
China has relaxed a wide range of travel rules to aid the country's post-pandemic recovery
Indians looking to apply for Chinese visas can benefit as Beijing has temporarily eased its visa regulations.
The Chinese embassy in India released a statement regarding the temporary changes and said Indian citizens applying for Chinese visas do not have to provide their biometric data (fingerprints) until Dec. 31. This applies to applications for business, tourism, short-term family visits, transits and crew visas.
"From now until December 31, 2023, applicants eligible for single or double-entry visas for categories of business (M), tourist (L), short-term family visit to Chinese citizens (Q2), transit(G), and crew (C) purposes are exempted from collection of biometric data (fingerprints)," the Chinese embassy in India said.
Depending on the type and validity of the visa application, Indians could pay between $45.75 to $94 for a Chinese visa.
More than 71,600 visas were issued to Indians traveling to China in the first half of 2023, said Wang Xiaojian, a spokesperson for the Chinese embassy in India.
"In the first half of 2023, the Chinese Embassy and Consulates General have issued over 71,600 visas to Indian people traveling to China for purposes of business, study, tourist, work, family reunion etc.," Xiaojian wrote on X. "We look forward to the early lifting of visa restrictions toward Chinese nationals and resumption of people-to-people exchanges between China & India."
As part of its post-pandemic recovery, China has relaxed a wide range of visa regulations, including visas on arrival for people traveling for business.
Chinese officials also announced foreign nationals would no longer be required to surrender their passports while applying for residence permits in China. At least 700,000 visitors would benefit from this move, Jia Tongbin from China's National Immigration Administration said earlier this month, the South China Morning Post reported.
Relaxed visa regulations are "a welcome step in the right direction," but not sufficient to take the country back to its pre-pandemic levels, said Jens Eskelund, president of the European Union Chamber of Commerce in China.
© Copyright IBTimes 2023. All rights reserved.