China sees growth risk, not inflation, in oil surge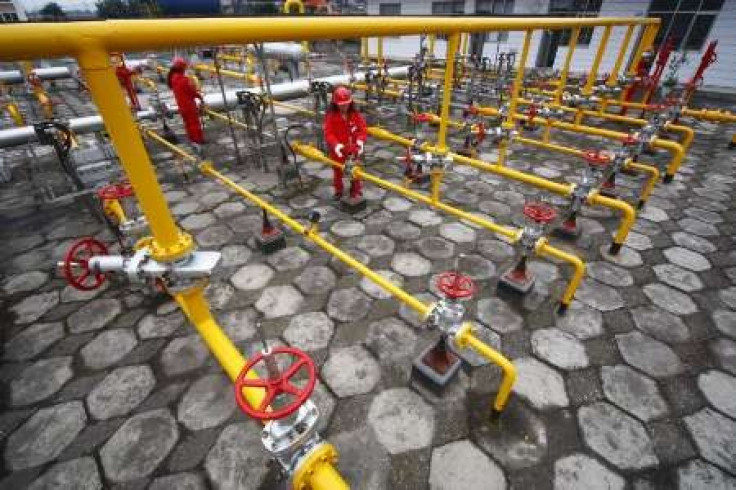 Soaring oil prices will have little impact on Chinese consumer inflation, but will place considerable cost pressure on the country's manufacturers, a government adviser and ministry official said on Thursday.
The weighting of oil in China's consumer price index (CPI) is too small to push the inflation gauge up by much, said Deng Yusong, an economist at the Development Research Centre, a think tank under the cabinet.
Separately, a senior official from the industry ministry warned that sky-rocketing oil costs bore close watching as a potential drag on manufacturing growth.
The comments underlined growing worry, but not alarm, in the government after oil prices hit a 29-month high on Thursday because of fears that political unrest in Libya could spread to other oil producers in the region.
In the last decade, food and housing prices accounted for 90 percent of China's CPI change, Deng said in a report published on Hexun.com, a Chinese financial news website.
So the impact of oil price changes on CPI is relatively small, but the impact of oil prices on the producer price index may be quite deep.
Economists estimate that prices for fuel, including oil, account for just 1 percent of China's CPI basket.
Chinese consumer price inflation in January rose 4.9 percent from a year earlier, near a two-year high, driven by a jump in food prices.
The indirect inflationary impact of a rise in the producer price index is also expected to be small, because factory-gate costs have limited pass-through to consumers in China.
With many industries suffering from over-capacity, companies find it hard to charge more and could instead face a squeeze on profit margins.
Xiao Chunquan, a deputy director of the Ministry of Industry Deputy and Information Technology, told reporters that firms were threatened not just by oil costs, but also by cotton and iron ore, which have both touched record highs in recent days.
We need to closely monitor price changes and their impact on industrial growth, Xiao said. He declined to give any forecasts about the likely impact.
Ting Lu, an economist at Bank of America-Merrill Lynch, said that a growing dependence on oil imports was a serious concern for Beijing. Oil imports were 54 percent of China's total oil consumption in 2010, up from 52.5 percent a year earlier.
That's why the government has scrapped most subsidies on auto purchases, hiked fuel prices twice since November last year and is making a big push on alternative energy, he wrote in a client note.
For now, disruption of Libyan crude deliveries will only be a minor headache for China, because it account for only a small proportion of the country's total oil imports and can be replaced by alternatives in Africa and the Mediterranean.
© Copyright Thomson Reuters 2023. All rights reserved.
FOLLOW MORE IBT NEWS ON THE BELOW CHANNELS