China: Tibet Theme Park Will Promote Harmony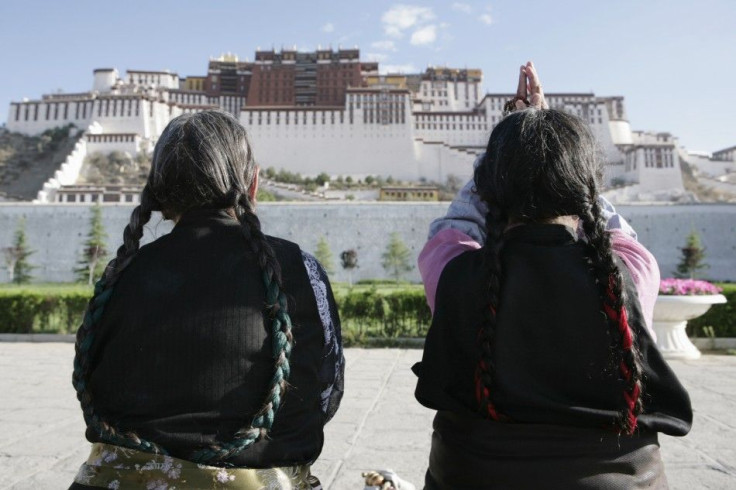 Chinese authorities hope that a new $4.7 billion theme park will promote ethnic harmony and attract an additional 5 million tourists each year to the Tibet Autonomous Region, the Chinese name for Central Tibet.
Some 8.5 million people visited Tibet last year, and officials hope to attract 10 million to the region in 2012 and 15 million by 2015 when the theme park is expected to open.
The 800-hectare (2,000-acre) cultural park will open just outside of downtown Lhasa, the capital and hub of regional tourism, and tell the story of princess Wencheng, the niece of a Tang dynasty emperor who became a symbol of ethnic friendship when she married Tibet's King Songtsan Gambo. Visitors to the park will view Wencheng-based outdoor performances and explore other educational and entertainment facilities relating to the princess and her adopted home of Tibet.
According to state media, the theme park will also showcase Tibetan folk arts and medicine and highlight the historic ties between China and Tibet.
Ma Xinming, Lhasa's vice mayor, said in a press briefing Friday that the project would create a living museum of Tibetan culture and relieve pressure on existing attractions in old Lhasa. A new residential area and commercial district, he said, would further aid in protecting the city's heritage.
The Himalayan hinterland has experienced a boom in domestic tourism thanks to new high-speed train services from Beijing and Shanghai to Lhasa, increased flight schedules and steep discounts following the violent 2008 riots. Hotels catering to Chinese needs in Lhasa are also booming as urbanites escape coastal metropolises for a vacation in the pristine, snowcapped plateau.
Yet while domestic tourism rises, foreigners are left out of the picture.
The Chinese government has a tourism policy in place to attract travelers that are less likely to sympathize with anti-Beijing sentiment. When two Tibetans self-immolated outside Lhasa's Jokhang temple in May, the Chinese government quickly placed a travel ban on the region for all foreign nationals. It was the latest in a series of similar bans over the past four years and is expected to last through November, the end of Tibet's tourism season.
Meanwhile, Beijing pours millions of yuan into Tibet in an attempt to spur domestic tourism and win over the local population.
Last month, Chinese officials announced plans to spend more than 400 million yuan ($62.9 million) to develop tourism in Nyingchi prefecture in southeastern Tibet. The proposal includes, among other things, an international Swiss-style tourism town and 22 model villages.
Many Tibetans are none too pleased about the rush to develop and criticize China's heavy-handed rule. They express concerns that any increase in income benefits Han Chinese much more than ethnic Tibetans. Furthermore, they accuse the government of religious persecution and cultural assimilation. Huge projects such as the upcoming theme park and Swiss-style towns, they argue, only make things worse.
© Copyright IBTimes 2023. All rights reserved.
FOLLOW MORE IBT NEWS ON THE BELOW CHANNELS