China Warms Up To Blockchain Currency, May Ditch Paper Money Altogether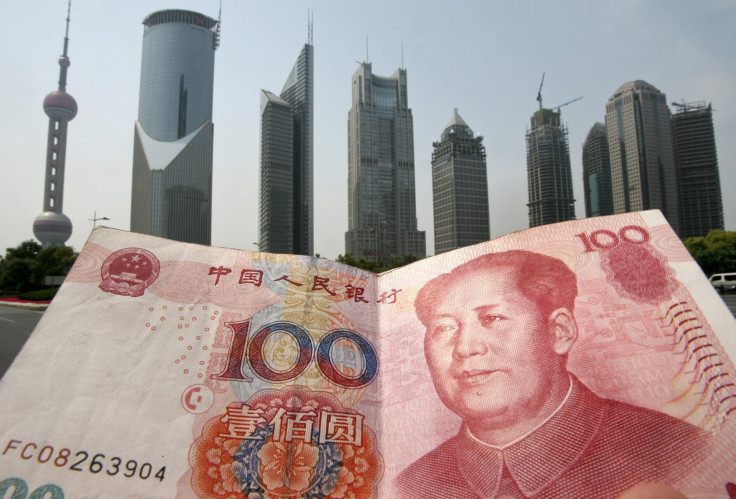 Bitcoin is booming in Asian markets and mobile transactions are increasingly popular in industries where cash used to be king, like shopping abroad. The Chinese mobile payment platform Alipay announced this week its tap-and-go system soon will be compatible for shopping at more than 4 million American stores, strategically marketing to Chinese students and tourists in the U.S.
Mobile payment apps are already commonplace across China. A recent survey conducted by Beijing Youth Daily found 70 percent of Chinese internet users thought carrying cash was no longer necessary.
Sean Walsh, a partner at Redwood City Ventures who specializes in collaborations between American and Chinese bitcoin companies, noticed during a trip to China this month most of his Chinese colleagues constantly used Alipay's instant messaging partner WeChat. "Everybody uses WeChat to pay for everything," he told International Business Times. "The Chinese regulators in the government are actually very supportive of bitcoin and cryptocurrency."
Meanwhile, Beijing media outlet Caixin reported Wednesday that the People's Bank of China is considering new cryptocurrency regulations in response to the skyrocketing interest Chinese businessmen have in digital tender like bitcoins. Business Insider reported that, as of January, the Chinese yuan made up "nearly 100 percent of all bitcoin trading." Many experts now suspect China will become the first modern country to stop printing paper money altogether.
Read: Bitcoin Prices Fall As China Announces Checks On Exchange
The writing is already on the wall. The chief of China's central bank, Zhou Xiaochuan, reportedly said the Chinese government plans slowly to eliminate cash and develop a national blockchain currency. The government doesn't plan to adopt bitcoin as Chinese legal tender, but it definitely is investing in official bitcoin regulation. This represents a dramatic shift for Chinese regulators, who temporarily shut down all Chinese bitcoin exchanges in 2014. Xiaochuan admitted the transition would be a slow process.
"There are a lot of small businesses that deal only in cash," Ann Lee, a Chinese-American economics professor at New York University, told IBT. "There are plenty of people who are still too poor to have a phone." According to the World Bank, around 1.9 percent of China's population — roughly the same population size as countries like Romania and Sri Lanka — makes less than $2 a day.
Lee, considered an expert in Chinese economics, said there are far more impoverished Chinese families than those figures represent. Regardless, it's clear transitioning to a cashless society will be a complex undertaking. "Clearly they don't want bitcoin folks to use it as a way to skirt regulation," Lee said. Right now, that's exactly what's happening.
Beijing bitcoin trader Huai Yang told the Guardian he makes the equivalent of $149,000 a month, without taxes, just by trading cryptocurrency online from his apartment. The Chinese aim to squash shadow banking and increase transparency. That makes the idea of a national blockchain currency especially attractive to Chinese officials. "Clearly fintech could help drive transparency," Lee said. "That could make it easier for regulators."
Walsh said China is on the brink of reshaping the global bitcoin market. Chinese regulators announced Thursday regulations will be in place to allow bitcoin withdrawals from Chinese exchanges by June. "The Chinese market by itself could soak up all the production that the bitcoin network produces," Walsh said. He expects widespread Chinese engagement with global bitcoin networks could influence the spread and price of cryptocurrencies in bitcoin-friendly neighbors like Japan and South Korea, which currently has the most expensive bitcoin exchange rate in the world.
"There's a lot of upward momentum," Walsh said. "The Chinese [cryptocurrency] market is much, much, much larger than most people realize."
Read: Bitcoin Price At Another All-Time High, Crosses $1,750 Driven By Heavy Demand
© Copyright IBTimes 2023. All rights reserved.