China's Evergrande To Buy Property Assets Worth $3.2B From Hong Kong Tycoon Cheng Yu-Tung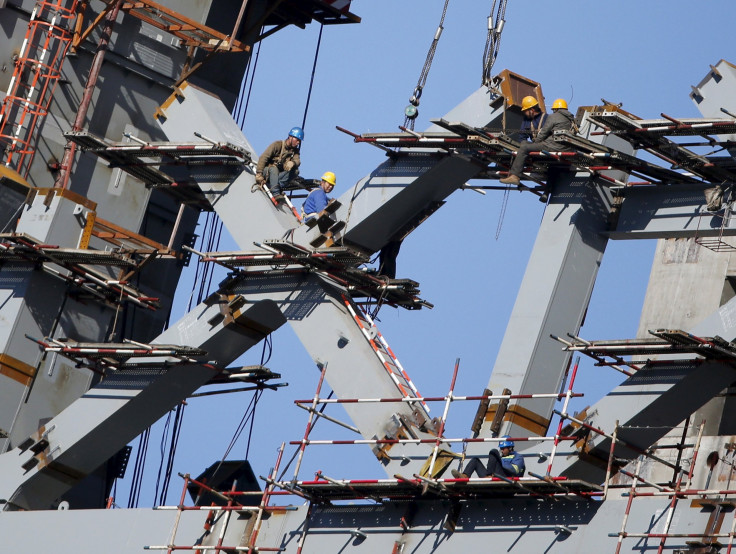 Evergrande Real Estate Group, China's second-largest property developer by sales, has agreed to buy projects worth 20.4 billion yuan ($3.2 billion) in China from Hong Kong billionaire Cheng Yu-Tung's family-controlled companies. The deals, announced Tuesday, would be financed using Evergrande's reserves and the proceeds of a recently completed round of financing, the company said in a statement.
Evergrande said it would buy a 60 percent stake in a commercial and residential development in the southwestern Chinese province of Sichuan, and residential and office buildings in Guizhou province from New World China Land Ltd., controlled by Cheng, for 7.3 billion yuan ($1.13 billion).
In a separate announcement Tuesday, Evergrande said it would take over five real estate projects from Chow Tai Fook Enterprises Ltd. — also controlled by the Cheng family — for about 13.1 billion yuan ($2.02 billion). The company reportedly said it would buy properties in Shandong province for 2 billion yuan ($308 million) and a residential land in Shanghai for 3.5 billion yuan ($540 million). The developer also agreed to buy a luxury residential project in Beijing for 7.6 billion yuan ($1.17 billion).
The latest deal further cemented long-standing business ties between Evergrande's founder Hui Ka Yan and the Cheng family — two of China's richest business families — that date back to 2008. Cheng's family company was part of a group which had, at that time, bought a $506 million stake in Evergrande.
Earlier this month, Evergrande agreed to buy 13.5 billion yuan ($2.1 billion) of assets from New World China Land. Last week the company said it aimed to raise $1.5 billion by selling convertible securities to investors, which included New World China Land and Chow Tai Fook.
"By selling the project to Evergrande, New World China Ltd is trying to cash out of their assets," Toni Ho, an analyst at RHB OSK Securities Hong Kong Ltd., told Bloomberg. "In the meantime, they are helping Evergrande in their purchase by giving them support in financing."
Evergrande's stock, which suspended trading in the morning pending the announcement, rose more than 4 percent while New World China Land fell marginally on the Hang Seng Index in Hong Kong.
© Copyright IBTimes 2023. All rights reserved.