China's Global Tech Ambitions Spark Concerns In U.S. Buyers As Homegrown Options Fade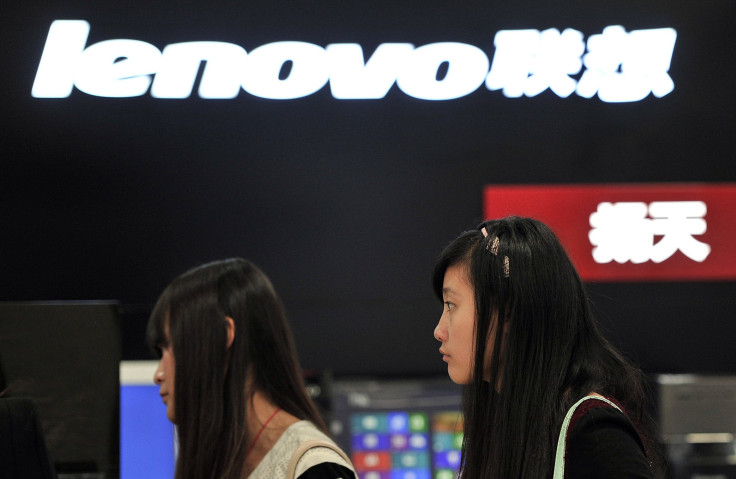 Alibaba Group, with its record-breaking $25 billion initial public offering last month, may be the poster child for China's growing influence on technology, but numerous other players from the People's Republic, some with Beijing's official backing, are aggressively moving into the U.S. market through expansion and acquisition. At the same time, a growing number of American companies can't exit key parts of the business fast enough.
The trend is sparking concerns that enterprises in sensitive U.S. industries, from banking to health care, as well as government agencies, will eventually be dependent on hardware from a country that has long been accused of using computers to carry out industrial and political espionage. "There are big concerns about security," said George Weiss, a vice president and analyst at Gartner. The research firm recently surveyed more than 300 commercial buyers of enterprise technology. "A number of them said they didn't want anything to do with a Chinese vendor," Weiss said.
The fears may be well grounded. Western intelligence agencies, including those in the U.S., Canada and the U.K. banned internal use of Lenovo Group PCs after discovering back doors that could be used for spying. China's Huawei Technologies and ZTE Corp. have fought similar allegations. Lenovo representatives did not immediately return a call for comment.
The situation isn't new. China's Foxconn has for years assembled Apple's iPhones and iPads, for example. What's changed is that China is now bent on exporting entire computing systems while U.S. tech players focus more on high-margin products like software and consulting services.
The upshot: Chief Information Officers and other technology purchasers at Fortune 500 companies may have few alternatives to Chinese-built hardware in the years ahead. IBM recently completed the sale of its commodity server unit to Lenovo, 10 years after it divested its PC business to the company. Forty-one percent of respondents to the Gartner survey were "negatively biased" toward purchasing x86 systems from Lenovo instead of IBM.
Lenovo, which has strong ties to the Chinese government, earlier this year acquired Google's Motorola Mobility handset unit for $2.91 billion.
Silicon Valley stalwart Hewlett-Packard announced Oct. 6 it would split into two companies, one focused on consumer devices and the other on commercial customers. It reportedly is in talks to sell a significant piece of the latter's Chinese networking equipment unit to Chinese buyers. That leaves Dell and Oracle as the only major American tech companies to appear committed to the hardware market, for now at least.
"The value chain for U.S. manufacturers is moving up into software and the cloud. They can't create margin-thin products that can compete globally, even at volume," Weiss said.
Observers say Chinese tech companies likely will increase the pace of foreign acquisitions in the years ahead. Beijing in recent months has removed a number of bureaucratic hurdles to foreign direct investments.
"There's been a dramatic liberalization of what they can do. They've got the cash, and now they can spend it," said Thilo Hanemann, a director at research firm Rhodium Group.
Hanemann said Chinese companies will first and foremost make acquisitions that make good business sense, but will also be guided by China's stated goal of becoming a leader in strategic markets like computing infrastructure and green technologies like electric vehicles. "Industrial policy remains a reality in China," Hanemann said.
On the home front, China is making a big push into semiconductors. The country will spend $170 billion in the next five to 10 years to develop its domestic microchip industry, with an eye to becoming a global leader in chips, according to a McKinsey report. "Government stakeholders in China have been reconsidering the risk posed by the country's heavy reliance on others for semiconductor components and capabilities," the report said.
This comes as IBM is exiting the silicon business. Big Blue last week announced the sale of its chip manufacturing operations to Globalfoundries, a California company owned by an investment arm of Abu Dhabi.
The bottom line is U.S. tech purchasers will ultimately have to adapt to a hardware market that will increasingly be dominated by China and other global players, and deal with security concerns as best they can. It's not a one-way street. China recently restricted the use of some IBM and Microsoft products following revelations by National Security Agency leaker Edward Snowden the U.S. government placed backdoors in American-made computers for spying purposes.
"At some point there's going to have to be mutual trust. And if you want cheaper products you have to deal with the global economy," Gartner's Weiss said.
© Copyright IBTimes 2022. All rights reserved.
FOLLOW MORE IBT NEWS ON THE BELOW CHANNELS