China's Underground Banking Transactions Rose To $152B In 2015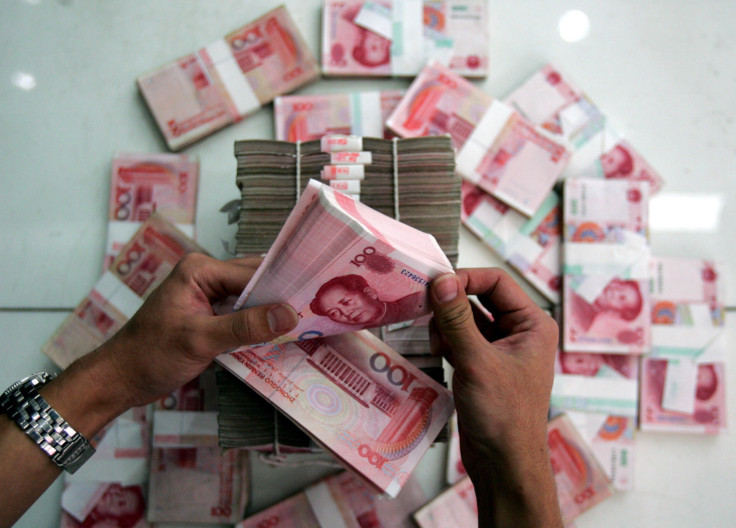 China's vast underground banking network processed more than 1 trillion yuan ($152 billion) in transactions last year, according to media reports Saturday, citing the country's foreign exchange regulator.
Zhang Shenghui, the head of the State Administration of Foreign Exchange's inspection division, told the state-run Xinhua News Agency on Friday that his department had participated in breaking up more than 60 underground banks suspected of doing more than 1 trillion yuan in transactions last year. The regulator also asked legal banks to increase their oversight of any suspicious activities.
Following a stock market rout over the summer last year and a slowdown in economic growth, Chinese investors have started moving money offshore due to the perception that their investments are safer outside the country. This has given rise to underground operations that facilitate currency exchange and fund transfers over the permissible limits set by Beijing.
Although Chinese citizens are officially allowed to convert 50,000 yuan ($7,653.90) a year, authorities have detected several ways to defeat the control, including "smurfing" where large sums are broken down into a series of smaller transfers using the bank accounts and foreign-exchange quotas of a range of individuals. Some underground banks are also known to use non-resident accounts and shell companies based in Hong Kong.
In November last year, Chinese police cracked down on the country's largest underground bank in Zhejiang province, which had handled $64 billion in transactions before the authorities shut it down. The suspect at the middle of the rogue financial agency was identified as Zhao Mouyi, who set up more than 10 companies in Hong Kong from 2013, and transferred more than 100 billion yuan ($15.31 billion) before getting nabbed.
Lawmakers are under added pressure to curb the spread of underground banking due to China's ongoing capital flight, which is eating into the country's reserve of foreign exchange.
Last week, China announced that its foreign exchange reserves declined by about $100 billion in January, falling to their lowest level since May 2012.
"The government wants to stem outflows and stabilize the yuan's exchange rate, but the outflows cannot be stopped unless people change their expectation on yuan depreciation," Xi Junyang, a finance professor at Shanghai University of Finance and Economics, told Bloomberg.
© Copyright IBTimes 2023. All rights reserved.