Chinese Opera Highlights Growing Interest In China's Culture [PHOTOS]
As China continues to develop as a global economic and political superpower, it is no surprise that business opportunities have blossomed in the world's most populous country.
More and more, however, the Western world is becoming curious about Chinese traditions outside the spheres of economics and politics.
This curiosity has encompassed one aspect of Chinese culture that some may find surprising: opera.
I Sing Beijing is an opera training and performance program that was created in response to Western-trained singers' burgeoning interest in the growing vocal-arts scene in China. The program's master teacher is a globally recognized opera singer, Hao Jiang Tian, who spearheads I Sing Beijing's efforts to pioneer a cultural channel between East and West through classical singing.
I Sing Beijing is a program launched in 2011 that brought Western singers to China to study modern Chinese opera and has captured media attention around the world.
Tian, as he calls himself, is a Beijing native who worked his way out of Maoist China to pursue Western-style opera. After finding success in the West by performing on the world's biggest stages, including that of the Metropolitan Opera in New York, Tian launched I Sing Beijing, which exposes its international participants to a previously underestimated area of Chinese culture.
This year's program brings together 22 singers coming from seven different countries. The five-week course in Beijing culminates in a final opera performance that is partially Western and partially Chinese, at the prestigious National Center for the Performing Arts.
But, before the curtain opens, a lot of work is done.
The rigorous program includes not only coaching in Western and Mandarin operatic repertoires, but also daily language classes and cultural-immersion workshops.
Although the program is primarily about singing, the importance of understanding Chinese culture is at its forefront.
"As soon as we got off the plane, we had six hours of Mandarin every day," said Meghan Picerno, a soprano based in Illinois.
Still, in six weeks, there is only so much one can learn while simultaneously training to perform. Even for Shelia Carroll, a soprano based in Pennsylvania who is familiar with learning languages -- she already knows French, German, and Italian -- had a difficult time picking up Mandarin. But being among the Chinese helped a lot.
"We had great access to everyone in China, so anytime we had a break, I would ask [Chinese natives], 'Could you listen to me say this?'," Carroll said.
"Our [language] teacher we got really close to, she would take us around the city -- that was really the biggest way to learn Mandarin, going around," Picerno said.
Just days after returning from a performance in Paris, a few of the New York-based I Sing Beijing performers and their master coach, who they affectionately called "Tian Laoshi," or "Tian teacher," found themselves in front of middle-school students who shared their interest in China.
A group of about 40 middle-school students at New York's Dalton School gathered with the school's two Chinese-language teachers, Adam Lanphier and Maria Lee, to get an earful of what the singers have been working on. Carroll, Picerno, and another soprano, Nicole Haslett, a New Jersey native, performed parts of two modern Chinese opera songs for the students, impressing them not only with their vocal ability but also with their linguistic understanding of the songs.
The Dalton School is one of many American schools that now offer Chinese-language programs as parts of their curricula -- and the interest in China among students is still growing.
"It's one of the smaller programs [at the school], but it's growing. Every year, our classes get bigger and bigger. This year, in fact, our Mandarin teachers have huge classes compared to our other languages," said Lori Langer de Ramirez, Dalton's language director. "It's certainly a growing interest."
De Ramirez brought the I Sing Beijing program representatives to visit the school not only because of the vocal talents of the group, but also because the program captures the relationship of mixing cultures seen inside the classrooms.
"The mix between East and West is very compelling, and students are really interested in all sorts of cultural issues, so I thought it would be fun for them," de Ramirez said.
Although foreign-language study is mandatory beginning in the fifth grade at Dalton, many students are interested in China outside the classroom.
De Ramirez said students choose to study the Chinese language for a variety of reasons, as they tell her, "I like the way it looks, I like the way it sounds, or I want to go to China."
And some eventually do go to China.
"[Dalton has] a voluntary service trip to China. They'll be going in March, to Beijing, where we have a sister school, High School Number 2. They do service at the Dandelion School -- it's a school for migrant workers -- the kids go and they teach English and do all sorts of activities," de Ramirez said.
For students at Dalton, the intimidation of learning Mandarin is outweighed by their interest in China.
"Once they come in, they stay. They love the teachers, they love the program," de Ramirez said.
And their Mandarin teachers have full confidence in their abilities to gain fluency.
"I expect every one of my kids to speak better Chinese than me," said Lanphier, one of the school's Mandarin teachers.
For Picerno -- and other I Sing Beijing artists -- the program opened eyes as to what Chinese opera can offer.
"There are endless opportunities that I never even imagined," Picerno said. "I think it's so important that Western people especially know that this is possible and an option. And not just an option but it's one where I think classical music is going."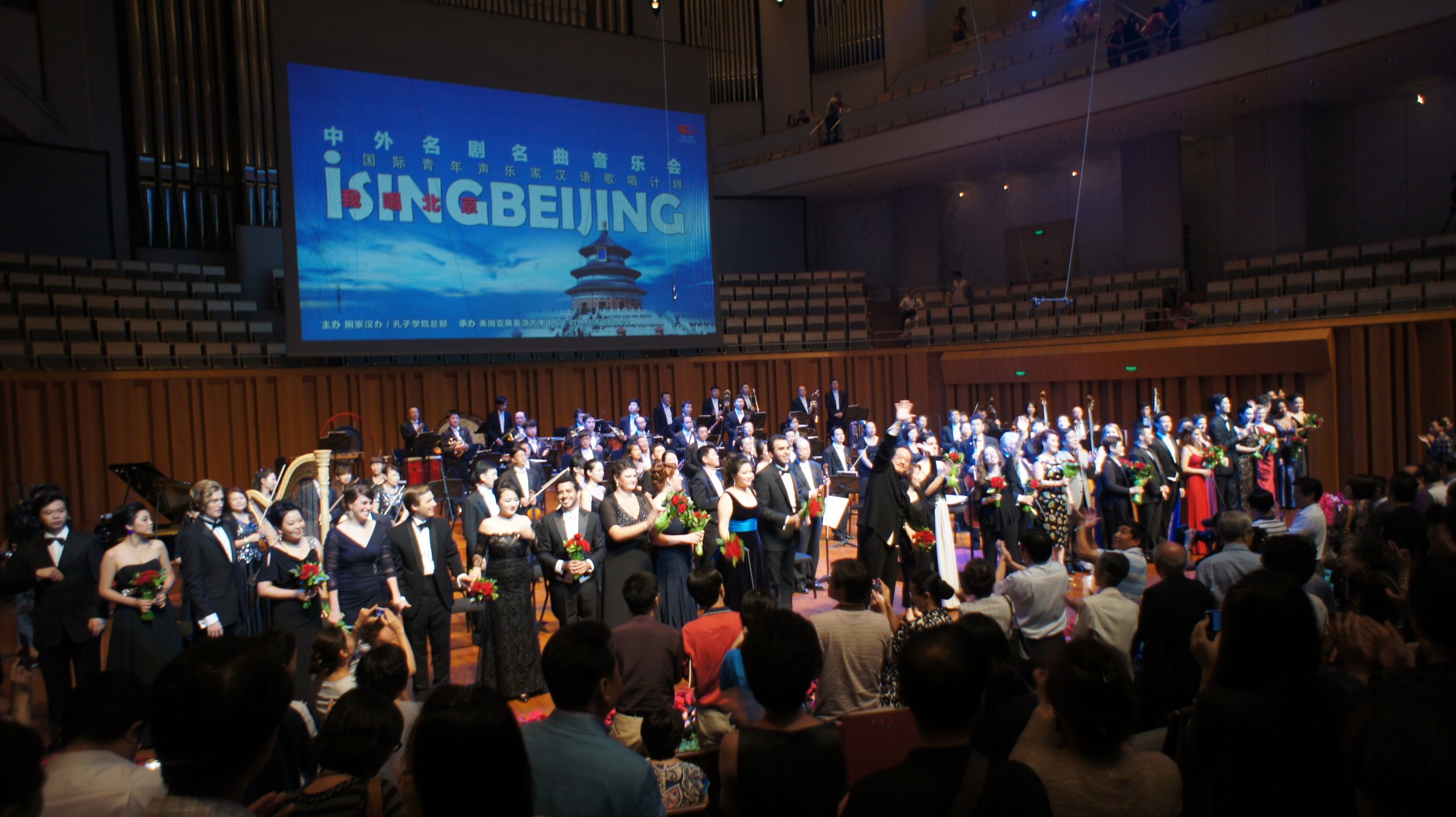 © Copyright IBTimes 2022. All rights reserved.
FOLLOW MORE IBT NEWS ON THE BELOW CHANNELS