Chinese President Xi Jinping Brings Billions On Visit To Latin America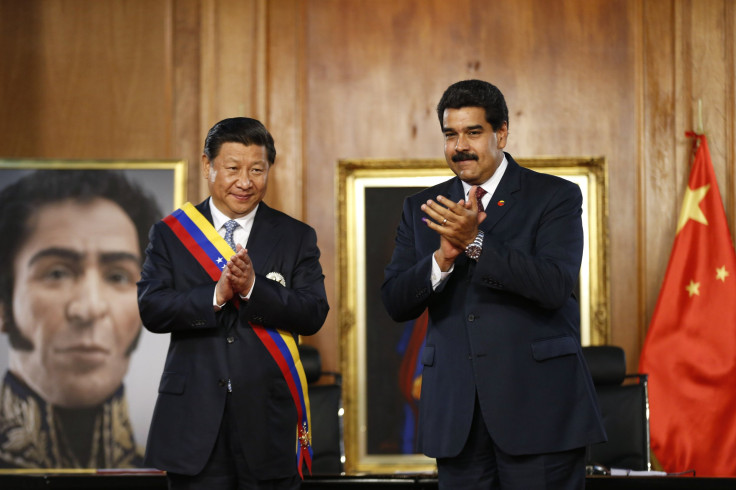 Chinese President Xi Jinping arrived in Cuba Monday for the last leg of his weeklong Latin American tour, to deepen economic ties between China and the region. After stops in Brazil, Argentina and Venezuela, Xi now has a freshly inked batch of loan agreements and trade deals set to pull China closer to a region that has been drifting from U.S. influence in recent years.
Chinese trade with Latin America has mushroomed over the past decade, totaling $261 billion in 2013, up from $12 billion in 2000.
Xi kicked off his visit with a stop in Brasilia, where he and the leaders of Brazil, South Africa, Russia and India agreed to create a global development bank, headquartered in Shanghai, to rival the World Bank and International Monetary Fund -- but which experts say will really serve China's interest more than that of the other BRICS countries.
Xi then stopped in Argentina and Venezuela to sign loan agreements worth about $12 billion. Both countries have had tense relations with creditors and investors, with Argentina scrambling to forge an agreement on its debt to avoid a default at the end of the month, and Venezuela suffering from inflation and foreign currency shortages in the wake of tumultuous street protests earlier this year.
Among some of the agreements that Xi signed in the past week:
A $35 billion fund for the region, including $20 billion for Latin American infrastructure projects and a $10 billion credit line

$5 billion over three years to Brazil's mining industry, and a $3.2 billion purchase of Brazilian-made commercial aircraft

A $4 billion credit line to Venezuela in exchange for about 100,000 barrels of crude oil per day, an arrangement that adds on to some $40 billion that China has loaned the country since 2008 in exchange for oil

$5.7 billion in loans to Venezuela, including a mineral exploration agreement and the expansion of Chinese satellite technology in Venezuela

$7 billion in loans to Argentina, including $4.4 billion for two hydroelectric dams and $2.1 billion for a railway project to bolster Argentina's agricultural sector

An $11 billion swap between the central banks of China and Argentina over three years that will allow Argentina to pay back Chinese imports.
© Copyright IBTimes 2023. All rights reserved.