Chinese Woman Trapped In Well For 15 Days, Survives By Eating Raw Corn, Drinking Rainwater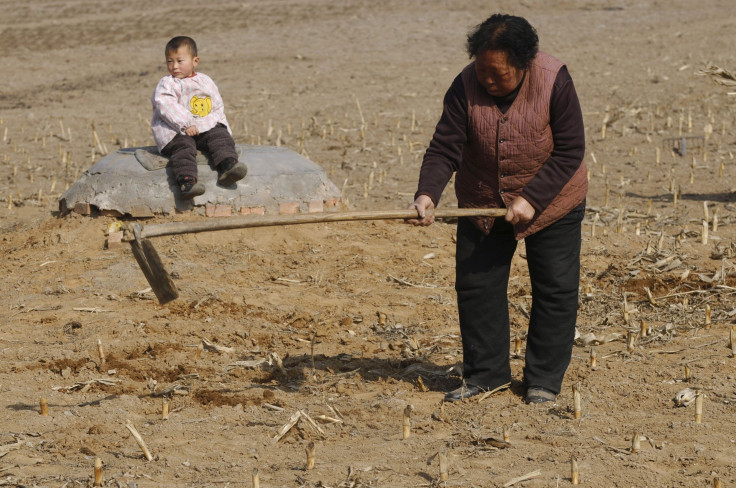 A Chinese woman was found alive after she survived 15 days trapped at the bottom of a well, Chinese state news agency Xinhua reported on Tuesday.
Su Qixiu, 38, fell into an abandoned well in central China's Henan Province, and survived by eating the raw corn she was carrying when she suddenly fell into the well. Two showers during the period ensured that Su had sufficient fresh water to drink.
Xinhua reported that the well, which is about a meter wide and four meters deep, is hidden in a cornfield and Su, who went to pick herbs growing in the field, went missing on Sept. 1. Her family began looking for her the next day, but their efforts proved fruitless until Monday when Su was found.
According to the Xinhua report, her rescue was made difficult due to the steep and slippery walls of the well. Chen Kui, a firefighter involved in the rescue effort, told the news agency that they found her lying on her back with her eyes open. They were alerted after a villager harvesting corn heard Su's cry for help.
She could not move and only extended her hands when Chen asked her if she was hurt. The report added that Su did not have any obvious injuries, but her internal organs were affected. She is currently in stable condition, but is yet to speak or eat solid food.
According to a BBC report, southwest China's Guangxi Zhuang Autonomous Region had five well-related deaths in July, when one farmer, and four others who tried to save him, died after falling into a well in Longya village.
© Copyright IBTimes 2023. All rights reserved.