Chip Wars: Snapdragon 820, Exynos 8, Helio X20 And A10 To Bring More Power, Better Battery Life And VR To Smartphones In 2016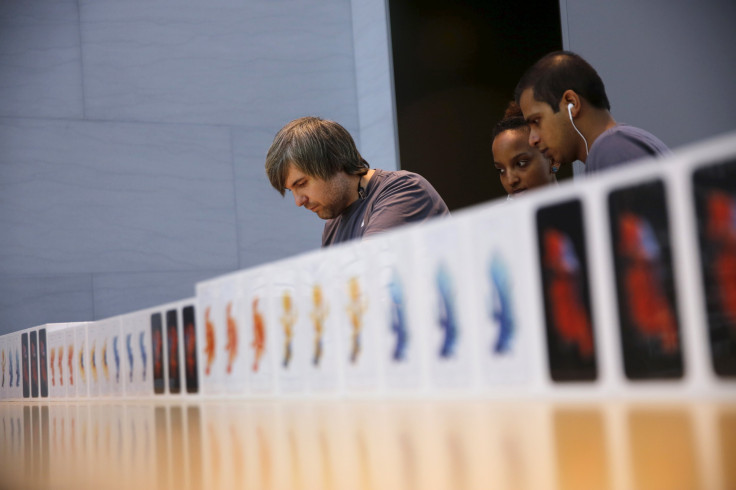 In terms of design, the evolution of the smartphone has slowed to a snail's pace, but on the inside things are really heating up. A new generation of chips are on the way for 2016 model smartphones, promising better battery life, virtual reality and other features to convince users to upgrade.
As the smartphone market becomes ever more crowded and increasingly difficult to make money in, Apple, Samsung, Huawei, Xiaomi, HTC and others are increasingly looking for anything that will give them an edge. Since smartphones aren't going to get much thinner and screens are about as big as they can get, they're looking to the components to give them an edge over their rivals.
But it turns out just four chips will power the vast majority of the flagship smartphones hitting the market in 2016. Forget the phone; in 2016 it's all about the chip.
Qualcomm Snapdragon 820
Qualcomm had a rough time of it in 2015, as the Snapdragon 810 chip simply didn't live up to expectations and suffered badly from overheating issues. Qualcomm is back with its latest chip, which not only promises 30 percent faster speeds and 10 percent power efficiency gains but a slew of features designed for next year's smartphones.
Like the 810 chip, the 820 will once again support 4K displays, but it's unclear if the likes of Samsung and LG will look to update their 2K screens to 4K, especially given that Qualcomm admits there is no discernible benefit for most uses -- though intriguingly it does say 4K support opens up big opportunities in virtual reality (VR).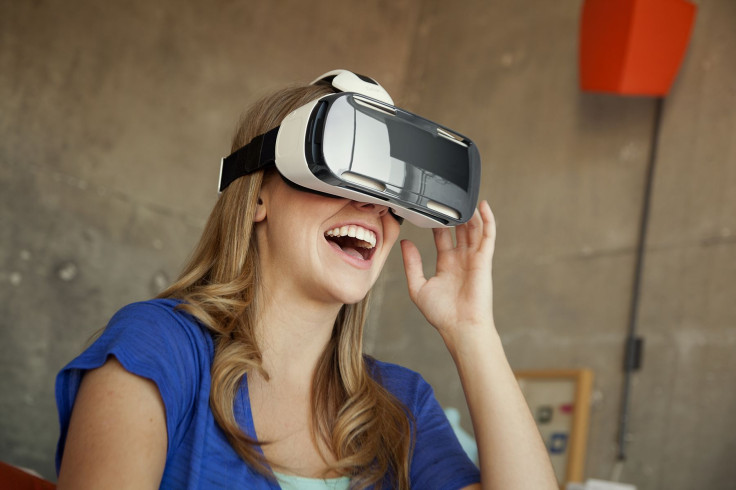 Indeed, VR could be a big selling point for the Snapdragon 820, as it also has improved 3D Audio -- which gives you a surround sound effect through your headphones -- and paired with the Kyro CPU and Adreno GPU could provide an immersive VR experience.
Elsewhere the 820 supports an imaging technology called Heterogeneous Signal Processing, which, unlike HDR that stitches two images together, reworks the image block by block to produce a more natural result.
You also get better low-light imaging, automatic malware detection, longer battery life and -- Qualcomm promises -- no overheating issues this year.
Which Smartphones? LG G5, Samsung Galaxy S7, HTC One M10, Sony Xperia Z6, Nexus 7, Xiaomi Mi5
Samsung Exynos 8
The Exynos, which was unveiled last week, is the first chip to feature CPUs designed in-house rather than simply licensing ARM's processor architecture. Samsung will be hoping that this move toward more vertical integration (something Apple has done from the beginning of the iPhone) will help both the performance of its phones and its bottom line.
The Exynos 8 Octa 8890 -- to give the chip its full title -- will power Samsung's flagship smartphones for 2016, including the Galaxy S7 and S7 Edge, as well as its Galaxy Note 6, which will be released later in the year.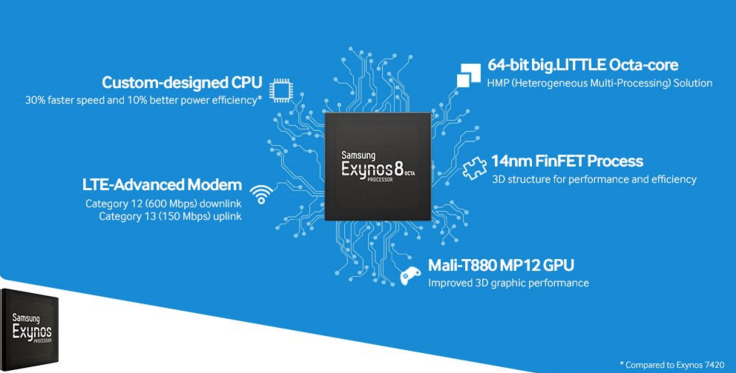 So what benefits will the Exynos 8 bring to smartphone users? Samsung claims that as well as boosting performance over the current-generation Exynos chip by 30 percent, it will use 10 percent less power, despite being manufactured on the same 14 nm process. One of the key features of the chipset is that it supports 4K video resolutions thanks to the Mali-T880 graphics chip, meaning we could see Samsung follow Sony's lead and produce a 4K smartphone or tablet in 2016.
Finally, Samsung has for the first time integrated the LTC modem on the chip and will support blazingly fast speeds of 600Mbps down and 150Mbps up, which puts it on par with market leader Qualcomm in this respect. Of course, finding a connection with those speeds will be difficult, but it's good to know the chip is future-proof should our mobile networks ever catch up.
Which Smartphones? Galaxy S7, Galaxy S7 Edge, Galaxy S7 Edge+, Galaxy Note 6
MediaTek Helio X20
Taiwan's MediaTek may not be a household name, but it is the world's second-biggest fabless smartphone chip maker -- meaning the company outsources its chip manufacturing -- behind Qualcomm. It was known for producing chips that powered the slew of low-end smartphones coming out of China in recent years, but last year launched its flagship Helio range to challenge the big players in the market.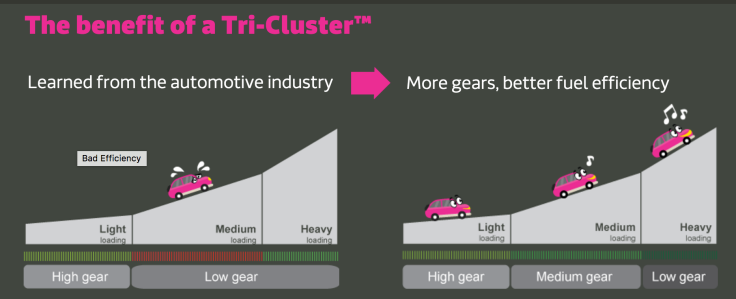 The Helio X20 is aimed at a section of the market known as super-mid -- smartphones that can offer the experience of a flagship for the price of a midrange device. The X20's big boast is its 10 core architecture -- yes, that's right, 10 CPU cores arranged in three clusters which are aimed at handling light, medium and intensive workloads. This new arrangement, according to MediaTek, will give users a huge 30 percent less power consumption.
MediaTek promises to make your smartphone screen more responsive, supporting up to 120 frames per second, while it will also support camera sensors up to 32 megapixels, but don't expect to see a slew of high-resolution smartphones, as the trend recently has been toward fewer but larger pixels for better low-light performance.
The X20 also features MediaTek's first modem, with support for LTE Cat 6, though compared with the Cat 12 support from Qualcomm and Samsung, the Taiwanese company has a lot of catching up to do in this respect.
Which Smartphones? HTC One M10, Xiaomi Mi5, Acer Predator
Apple A10
Apple is unique in smartphone terms, as it is the only manufacturer that designs its own chips but outsources fabrication to a third party. In the case of the A9 chip, it used both Samsung and TSMC, but according to one unconfirmed report, Apple could be planning to use even more sources for the A10 chip.
Details on the A10 chip are so far thin on the ground, which is unsurprising, as the iPhone 7 and iPhone 7 Plus launches are still 10 months away. However, there is one rather out-there report based on a comment on Chinese social media site Weibo that suggests Apple is planning something big with the A10.
A translated version of the messages reads:
Apple is developing the next generation A10 architecture, will focus on the development of multi-threading, up to six core is 10nm or 14nm, Samsung, TSMC, Intel 14nm process also rob on the order.
Jumping to a six-core architecture from the two-core A9 setup would be a huge leap for Apple, and as Ashraf Eassa points out, the extra heat generated by six cores would be unmanageable. Eassa said we could continue to see a dual-core processor, but each supporting multithreading, making it a dual/quad-core chip.
With benchmarks showing the A9 single-core operation still outperforming the new chips from MediaTek, Samsung and Qualcomm, Apple clearly knows what it is doing with the A-series chips, so don't expect that to change in the A10.
Which Smartphones? iPhone 7, iPhone 7 Plus
FOR FREE to continue reading
✔️ Unlock the full content of International Business Times UK for free
offer available for a limited time only
✔️ Easily manage your Newsletters subscriptions and save your favourite articles
✔️ No payment method required
Already have an account?
Log in
© Copyright IBTimes 2023. All rights reserved.