MediaTek Seeks To Transform Itself From 'King Of Bandit Phones' To Smartphone Powerhouse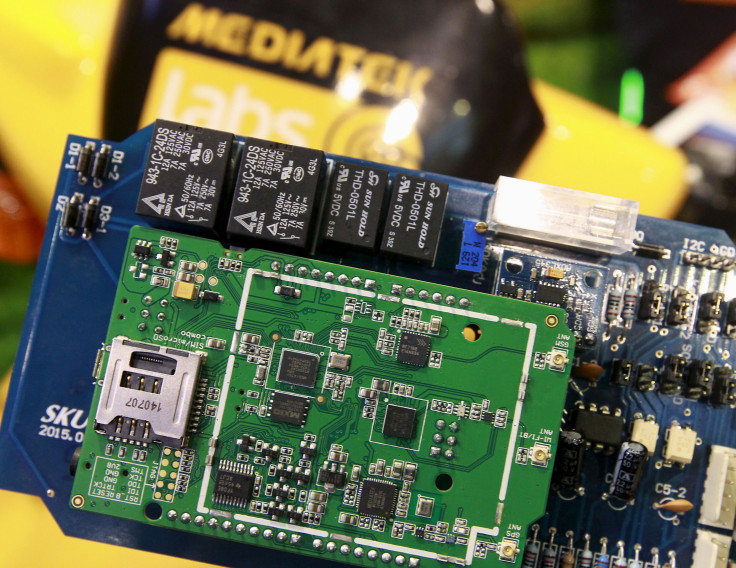 LONDON -- Once known as "The King of the Bandit Phones," Taiwanese chipmaker MediaTek aims to shed its down-and-dirty image by partnering with up-and-coming Chinese smartphone companies to offer premium devices at competitive prices. It's part of MediaTek's goal of escaping the slowdown in growth of the smartphone industry.
Unless you are Apple, and to a much lesser degree Samsung, no one is making any money in the smartphone industry these days. And if manufacturers are not making money, then neither are their suppliers. Average selling prices of premium smartphones are dropping while the market is slowing globally. Even China, which has driven much of the growth in recent years, has seen smartphone growth slow down for the first time.
And while that may sound like the death knell for a company that is the world's second-biggest smartphone chip provider, MediaTek believes the opposite is true -- the changing smartphone landscape opens up huge opportunities for the company.
"We are enabling the next billions of users and they are not all in Europe and the U.S. The world is flatter, the requirements and markets are getting more similar," Johan Lodenius, chief marketing officer for MediaTek, said at the company's analyst day in London, adding there are 6.4 billion people in developing countries and MediaTek is positioned to connect them all.
MediaTek started in 1997 producing chips for CD drives and DVD players before getting into the feature phone market around 2000. The key to its success was the decision of chairman and CEO Tsai Ming-kai -- the man dubbed "King of the Bandit Phones" by the Taiwanese press -- not to try to push the boundaries of technology but to provide what are known as turnkey solutions for the fast-growing Chinese mobile phone industry. While U.S. companies like Qualcomm and Texas Instruments were focused on developing 3G chip technology, MediaTek continued to develop 2G technology that these Chinese companies still wanted.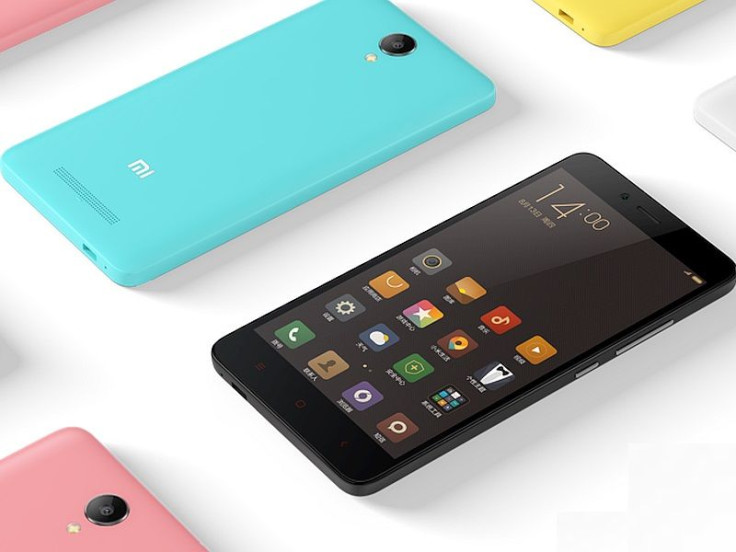 That approach continued to serve them well as the world moved from feature phones to smartphones, with MediaTek able to offer an off-the-shelf solution for companies that didn't have the resources to design their own chips.
"They started at the bottom and worked their way up. They were extremely successful in the early days with the real lower-cost Android solutions. They helped give a lot of these Chinese manufacturers a leg up," Ben Wood, lead researcher at CCS Insight, told International Business Times.
China Rising
Some of those Chinese companies that MediaTek helped get off the ground are now becoming big players in the global smartphone market. Among the top 10 global smartphone manufacturers in the second quarter of 2015 were six Chinese companies -- Huawei, Xiaomi, Lenovo, Alcatel, Oppo and Vivo. MediaTek has in the past provided chips to all of them, and as these brands seek to grow and expand, it wants to be part of that growth.
To do this MediaTek last year shipped its first LTE-enabled chip and at Mobile World Congress last March launched the premium Helio chip range, which it positions alongside Qualcomm's high-end Snapdragon chips. It is hoping a combination of good specs, innovative technology and, crucially, aggressive pricing will convince those Chinese brands -- among others -- to choose its chips over the competition.
Finbarr Moynihan, who oversees international sales for MediaTek, says these up-and-coming Chinese manufacturers hit the sweet spot in terms of price and performance. "There is a category of brands that have emerged recently in China," he said. "Xiaomi is probably the best known example. But Meizu, Oppo, Vivo, companies like that, and what is exciting about them is that they tend to be more consumer-focused brands. More direct to consumer, which tends to drive higher-'speced' phones. That tends to be a sweet spot in terms of a target for us." Wood agrees that MediaTek is "very well positioned to serve those [companies]."
While these companies are still mainly focused on the Chinese market, they are all looking to branch out, initially to countries like India and other Asian markets, but eventually to the Middle East, Africa and even Western Europe and North America.
MediaTek has taken its first steps to break away from its budget roots, providing chips for high-profile global brands like LG, HTC and Sony, but all these companies are struggling to make money in the smartphone market, and it is companies like Huawei, Xiaomi and ZTE that promise much brighter futures.
Qualcomm Inc. (QCOM) | FindTheCompany
The market, Lodenius says, has developed exactly as MediaTek predicted, with massive growth in the midrange where devices it terms "Super-Mid" can drive a lot of growth. These are devices that offer premium performance but at a price up to $300 less than the likes of the iPhone 6S or Samsung Galaxy S6.
To get there MediaTek has invested heavily in research and development -- up to 25 percent of revenue -- to make sure that its chips can match Qualcomm's performance and features.
Market Consolidation And Changes
There are several other reasons for MediaTek's positive outlook for its smartphone business. The first is the fact the semiconductor market has consolidated in recent years, with companies like Texas Instruments and Broadcom disappearing completely.
Qualcomm currently dominates the market but is losing ground. The other ever-present danger for MediaTek is Intel, which may be losing a lot of money on its semiconductor business at the moment but has deep pockets and its own manufacturing facilities. That means it can get to new process technologies much faster.
Qualcomm is currently the market leader not only in terms of volume but also in terms of technology. Moynihan admits that MediaTek is 12 months behind Qualcomm in terms of features, and specifically in terms of LTE. But it's catching up fast. Since launching its first LTE-enabled chip last year, it has shipped 150 million smartphones.
The second reason that MediaTek's future looks bright is the changing consumer market. According to IDC, the "consumer mobile market has seen a dramatic shift in the way services are being marketed and paid for by consumers with the majority of mobile network operators embracing non-subsidized equipment installment plans and early upgrade plans as an alternative to the traditional two-year contract model."
This all plays into the hands of MediaTek, which wants to offer competitively priced smartphones that offer a premium experience.
FOR FREE to continue reading
✔️ Unlock the full content of International Business Times UK for free
offer available for a limited time only
✔️ Easily manage your Newsletters subscriptions and save your favourite articles
✔️ No payment method required
Already have an account? Log in
© Copyright IBTimes 2023. All rights reserved.