Chipotle (CMG), Panera (PNRA) Earnings Previews: FDA Scandal For Mexican Grill Is Over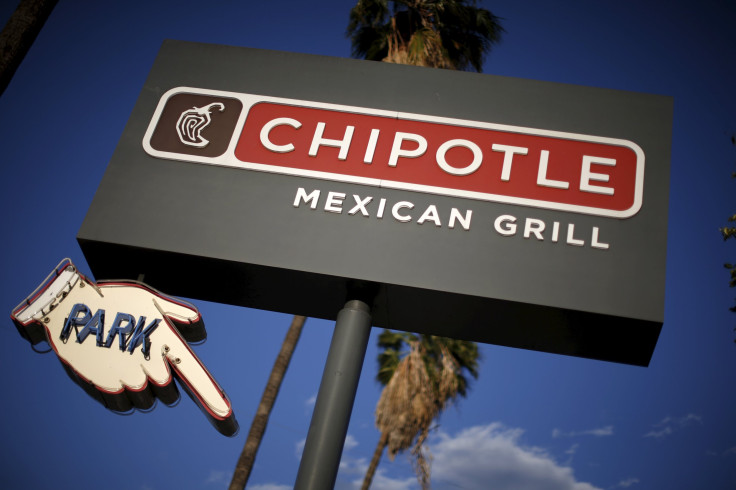 This article originally appeared on the Motley Fool.
There was a time when Chipotle Mexican Grill (NYSE:CMG) and Panera Bread (NASDAQ:PNRA) were the market darlings of fast casual, offering the quality of table service eats with the convenience of fast food. It's a different world these days. Chipotle is trying to claw its way back from the bouts of food-borne illnesses that scared away customers. Panera's upside — and seemingly its downside — is now capped by a pending acquisition.
Let's start with Panera, since its story is easier to sum up. JAB announced that it would be acquiring Panera in a $7.5 billion deal earlier this month. The deal cashes out Panera investors at $315 a share, a 15% premium to where it was when the transaction was announced but now a mere $0.02 of upside off of Wednesday's close.
There's always the potential for a rival bidder to step up, possibly why the stock is trading so near — and on Tuesday's close above — the buyout price. The deal can also come undone, posing some near-term downside but long-term upside. However, the more likely scenario is that Panera bows out as a public company, just as other recent JAB targets including Keurig Green Mountain and Krispy Kreme have done.
The long road back for Chipotle
There's no near-term exit strategy for Chipotle. It's going to have to earn its way back to its all-time highs set in the fall of 2015, just before patrons were presented with reasons to distrust the Chipotle experience.
Chipotle is on the way back. Comps turned positive for the month of December, though it still rattled off its fifth consecutive quarter of declining same-restaurant sales. The positive comps should continue through 2017, but it will take substantial improvement to get things back to where they were when Chipotle's store-level fundamentals peaked in 2015.
The worst is clearly behind Chipotle. It's now a year removed from its first and only quarterly deficit as a public company. A new marketing campaign and an expanded menu are wooing back diners. The lines seem longer again these days, and next week we'll find out if reality matches the anecdotal.
Both Panera and Chipotle will be reporting quarterly results next week. The numbers may not be so important for Panera. JAB didn't let any hiccups in operations at Keurig or Krispy Kreme get in the way of those purchases. The market will naturally be more interested in what Chipotle has to say.
Foolish bottom line
Deciding if Chipotle is a better buy than Panera at nearly $315 right now is essentially asking if Chipotle will squeeze out a positive stock gain from current levels. The near-term outlook is encouraging. Whether it's the addition of chorizo as a protein or the new advertising approach or just time healing wounds, Chipotle is making the right moves — making it the better buy right now.
Forget Chipotle Mexican Grill: "Total conviction" buy signal issued
The Motley Fool's co-founders, David and Tom Gardner, rarely agree on a stock. But when they do, their picks have beaten the market by nearly 10x on average.*
That's why many investors consider their joint stamp of approval to be a "total conviction" signal to buy. The Motley Fool recently announced a new "total conviction" stock…and it wasn't Chipotle Mexican Grill!
Click here to learn more about the stock.
*Returns as of April 13, 2017.
Rick Munarriz has no position in any stocks mentioned. The Motley Fool owns shares of and recommends Chipotle Mexican Grill. The Motley Fool owns shares of Panera Bread. The Motley Fool has a disclosure policy.
© Copyright IBTimes 2023. All rights reserved.