Chris Brown And Nia Guzman Argue Over 'Risky' Photo Of Daughter Royalty
Chris Brown and his baby mama, Nia Guzman, got into a little spat on social media over a picture of their 2-year-old daughter Royalty posing in a black tutu and leg warmers for dance class. In the image, the little girl is seen sitting on the floor in her dance gear with her arms behind her and one leg stretched out as the other is bent at the knee.
According to the Shade Room, Brown must have had a problem with the photo because he posted it on Instagram, with the caption: "It's crazy to me that a parent would OK dressing our daughter like she 16. I ain't cool wit that. SHE IS 2!!!"
Guzman quickly responded, writing that the little girl was in dance class when the picture was snapped. "If anybody thinks something is wrong with a baby… mad at the world in dance class… in her TUTU… U need to go pray! #Namaste," she wrote.
Brown replied, telling Guzman he didn't want to talk about it on social media but said the pose looked a little "risky" to him. "I ain't here to argue back and forth with anyone," he wrote. "Dance class is fine even with the leotard. The pics just looks risky in my opinion, this isn't a debate. She is 2. I ain't talking about it on social media any longer. I said my opinion."
Brown has since removed the picture from his Instagram page. The "Liquor" singer and Guzman have butted heads several times over raising Royalty. As previously reported, Guzman filed legal documents in January to restrict Brown's visitation with their daughter. TMZ reported at the time that she was furious Brown was smoking around the child and asked a judge to order him to submit to random drug testing. She also wanted the judge to ban the 27-year-old singer from smoking and drinking around Royalty, claiming that it caused the little girl to develop asthma.
Brown took to Instagram to respond to her allegations, writing in a since-deleted post that Guzman was just trying to "get some sort of increased income." He continued, "I take care of my daughter, and I would never ever put her in a position that will harm her … My daughter is my pride and joy, and I will not be played because my lifestyle is different from the other parties [sic] involved. This really has to stop."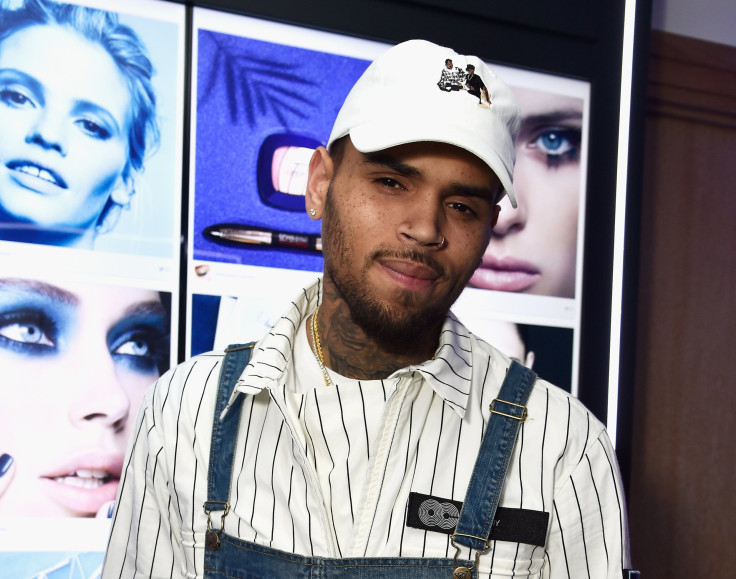 © Copyright IBTimes 2023. All rights reserved.
FOLLOW MORE IBT NEWS ON THE BELOW CHANNELS