Chris Brown-Nia Guzman Feud Update: 'Loyal' Singer Wants Paternity Test Amid Fight For Royalty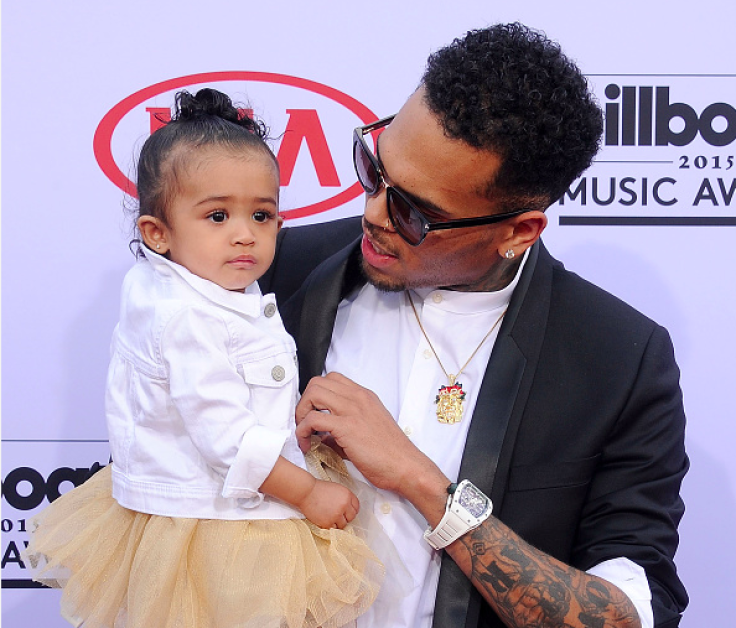 Chris Brown is demanding a paternity test to confirm that he is the father of Royalty, Hollywood Life reported Tuesday, citing the family attorney of the toddler's mother Nia Guzman. The "Loyal" singer recently filed paternity documents for the joint custody of the 12-month-old.
Brown and Guzman have been feuding since the former filed legal documents for Royalty. Guzman wants full custody of their daughter as she believes that the 26-year-old singer is not responsible enough to take care of a child, TMZ reported.
"Chris is asking the judge to order a paternity test," Guzman's attorney Carl Anthony Moore told Hollywood Life. The report added that the test may be a formality in his legal fight with Guzman to establish paternity for Royalty. TMZ reported that if Brown is proved to be Royalty's biological father, he could fight Guzman over child support and custody.
The feud between the two heated up after Guzman demanded $4,000 a week in child support for Royalty. She had initially demanded $15,000 a month, but Brown reportedly wanted to pay only $2,500 a month.
The 31-year-old model is also reportedly keeping Royalty away from Brown. "The last four times he's tried to FaceTime Royalty, Nia had excuses," another source told Hollywood Life. "The first time she said Royalty was sleep. Chris was like, 'Okay cool, I'll call back in a couple of hours.' When he did that, Nia said she left and Royalty was with the nanny."
Guzman had expressed concern over Royalty's security after Brown's Los Angeles home was raided and ransacked by three masked men this month, the second home intrusion for the singer in just over two months.
In March, news broke that Brown had fathered a love child with Guzman while he was in a relationship with Karrueche Tran. The news ultimately led to Brown and Tran's breakup, following which the former made several attempts to win her back but later gave up after she rejected his constant pleas.
Meanwhile, Brown's former girlfriend Rihanna wants to help him in his custody battle for Royalty. Rihanna "told [Chris] she'd go to court with him and tell the judge that he's a great father who's capable of taking care of Royalty," another source told Hollywood Life. Brown was "shocked" and "stunned" that after their tumultuous relationship, Rihanna still wants to defend him, the report added.
"She would go to these lengths so he could see his child," the source said, adding that Rihanna told Chris that she'll "ride for [him] until [she] dies."
© Copyright IBTimes 2023. All rights reserved.