Chris Brown Released From Los Angeles Police Custody On $250,000 Bail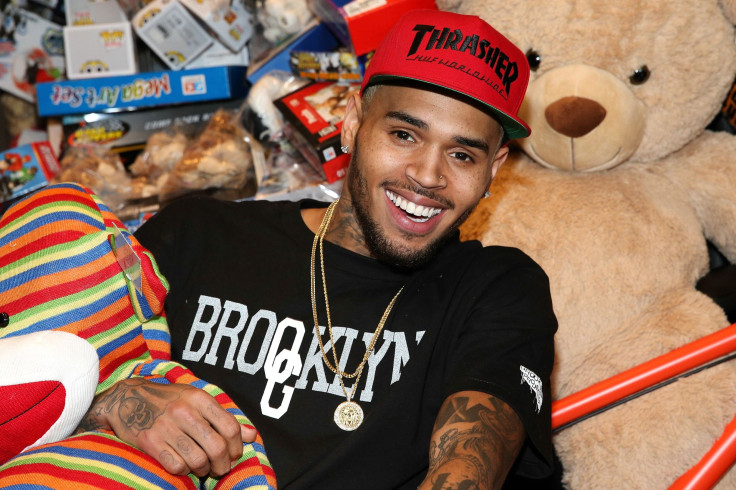 Chris Brown was released by Los Angeles police after posting $250,000 bail, reports said Wednesday, citing jail records. The R&B singer was arrested a day earlier after an hourslong standoff with police on suspicion of pointing a gun at Baylee Curran, the reigning Miss California Regional 2016.
Curran had alleged that Brown pointed a gun at her face during a function at his house in the city. She said Brown got angry after she admired his friend's diamond cross necklace. Since then, Curran has told several news outlets that she feared for her life.
Brown has not been charged formally.
During the standoff, the 27-year-old "Liquor" singer explained his side in an Instagram video. He said he was tired of dealing with the "bulls---t" and claimed he was innocent.
"I don't care, y'all gonna stop playing with me like I'm the villain out here, like I'm going crazy. I'm not."
He was arrested following a standoff that lasted about 14 hours at his Tarzana, California, home only after police obtained a search warrant to enter the mansion.
Brown's latest troubles follow allegations by an unidentified woman who claimed that the singer threatened her with a gun during an argument. He reportedly had some people over his house when a man and two women came in to the home uninvited. They were told to leave following which one of the uninvited women reportedly made the allegations. However, Brown's friends have denied the accusations saying that he was asleep and did nothing wrong.
© Copyright IBTimes 2023. All rights reserved.