Chris Brown-Rihanna Update: 'Loyal' Singer, Royalty Mean 'Everything' To Rihanna, Moved By Father-Daughter Bond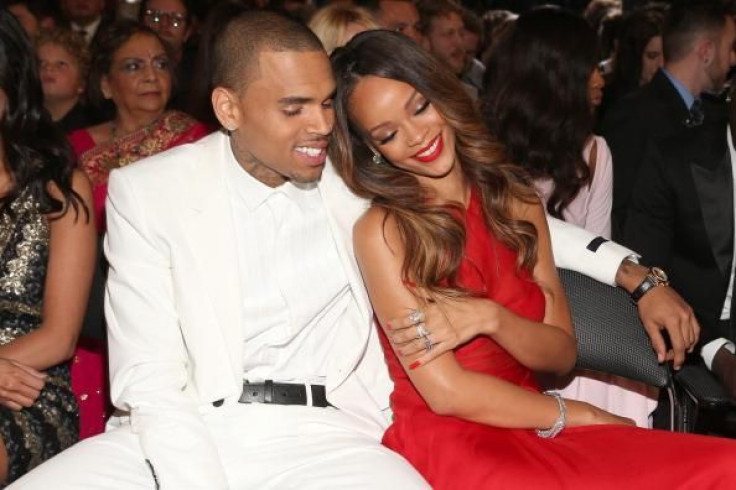 Rihanna is moved by Chris Brown's relationship with his daughter, Royalty, and just can't get enough of hearing about their special bond, Hollywood Life reported. The former lovers, who have lately been on good terms after their tumultuous relationship ended in 2013, are reportedly getting closer because of Royalty.
Brown, who finally reunited with his daughter over the weekend, had texted Rihanna about their quality time together.
"He (Brown) texted her (Rihanna) several pictures of himself playing with Royalty and her heart skipped a beat. She was floored by how happy and caring he was in those photographs. She replied back 'you two are everything. I want to come tuck both of you in for the night,'" a source told Hollywood Life.
Although it remains unclear whether Brown and Rihanna will get back together, the former wants them to reunite on stage.
"He's been begging Rihanna to come and be a surprise performer on his tour," another source told Hollywood Life. "He'd love to get up there on stage with her like they used to and get down on one of their past collaborations. You're talking one hell of a night!"
Rihanna reportedly agreed to consider a tour with Brown because she wants to meet Royalty. "She wants to go on his tour so badly and just might if her schedule allows," the source reportedly said.
Brown has reportedly been fighting with Royalty's mother, Nia Guzman, about meeting their one-year-old daughter. In the past few weeks, reports surfaced that Guzman was not allowing him to even FaceTime with Royalty.
The feud between Brown and Guzman began after Guzman filed legal papers, seeking full custody of Royalty. Things heated up after Guzman initially demanded that Brown pay $15,000 a week in child support, while Brown only wanted to pay $2,500. Guzman, 31, later demanded $4,000 in support and has been keeping Royalty away from Brown.
According to reports, Brown confided in Rihanna during his fight with Guzman for the custody of their daughter Royalty.
© Copyright IBTimes 2023. All rights reserved.