Chris Brown Wants Rihanna To Stop Crying About Beating Incident, Friend Says [VIDEO]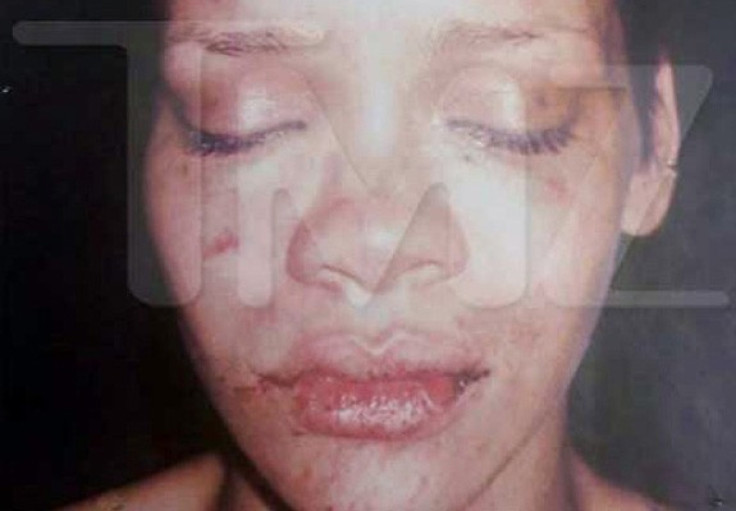 Superstar Rihanna began crying during an interview with Oprah Winfrey when she opened up about the abuse she suffered from ex-boyfriend Chris Brown.
In the interview for "Oprah's Next Chapter" the pop princess tells the famed interviewer that after the beating incident she curiously felt more compassion for Brown and wanted to protect him.
Even though Rihanna's words for Brown were kind, he just wishes that she would stop talking about It and bringing up the subject up for public consumption.
"Chris is just confused about Rihanna's decision to bring up the past again and again - this time in an interview with Oprah," a source told Radar Online. "Rihanna has previously given wide-ranging interviews about the beating to Diane Sawyer and several print magazines.
"Chris just doesn't think it's productive or relevant to rehash the events since essentially nothing new is being revealed in the interview Rihanna has done with Oprah."
"Chris doesn't begrudge Rihanna at all for talking about it but he thinks that in order for them to both move forward and not be defined by that one night, it would be better to stop bringing it up," the source said.
It had been previously reported that Rihanna felt "protective" over Brown and strangely enough she was more concerned with her abuser's well-being than her own after the 2009 beating, she told Winfrey during "Oprah's Next Chapter."
"It was embarrassing, it was humiliating," the crying star told Winfrey. "I lost my best friend -- everything I knew switched -- switched in a night and I couldn't control that ... it's not easy for me to interpret -- it's not easy to interpret on camera with the world watching."
The two of them still have a strong and complicated bond, despite their public breakup and drama.
"Rihanna and Chris have spoken since she did her interview with Oprah," the insider said to Radar Online. "They have a very complicated and intense relationship even though Chris has a girlfriend. The fact is, Chris and Rihanna just can't stay away from each other. There is a lot of love there -- it's definitely not a healthy situation for either one of them."
When Winfrey learned that Brown had beaten Rihanna she went to the media and announced to the Barbadian beauty, "If a man hits you once, he will hit you again!"
Check out "Oprah's Next Chapter" with Rihanna. It airs on Sunday 19 at 9/8c on OWN.
© Copyright IBTimes 2023. All rights reserved.