Chris Brown's Father Doesn't Want Him And Rihanna Back Together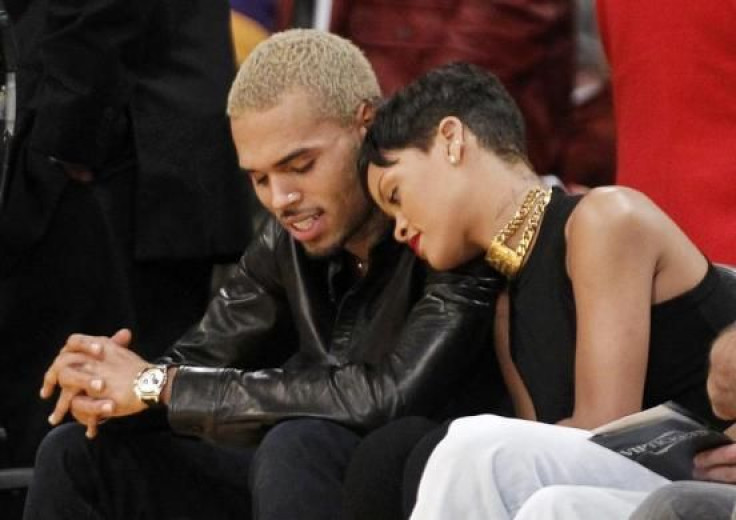 Plenty of bloggers and fans are unhappy that Chris Brown and Rihanna have been officially back together, but, surprisingly enough, one of those people is Chris Brown's father, Clinton Brown.
On Sunday, Clinton Brown spoke with the New York Daily News, saying that he wished Rihanna never took his son back after she left him following a much-publicized 2009 assault.
"I personally really didn't want him and Rihanna back together," Clinton Brown, 48, told the Daily News. "You have to have a balance in a relationship. You have to have someone who is spontaneous and whimsical, but you also have to have someone who is grounded and logical."
Clinton Brown continued, stating that his son and Rihanna have a roller-coaster romance that will likely end in tragedy, especially given his son's violent tendenceies.
"Is that a given -- that you can't have fortune and fame without [death] being the end result?" Brown asked.
Clinton Brown is no longer with Chris Brown's mother, Joyce Hawkins, but he reportedly maintains a large role in his son's life.
While Chris' father seems unsupportive of his son's relationship with Rihanna, Rihanna's father, Ronald Fenty, seems to to think that their relationship is working out just fine.
"Whatever makes her happy. I hope one day she will get married. Everyone adores Chris, he's a super guy," Fenty told Life & Style magazine in October.
"The family loved Chris Brown before they met him. I always thought he was extremely talented. He is a good person and always gave me great respect."
At the same time, Chris and Rihanna seem to think their relationship is on the right track as well. Recently, the singer told James Ingham of the Daily Star, "I love her and she loves me. That is what it comes down to. Our love is for life. We are meant to be together."
There have also been rumors Rihanna and Chris are engaged since she showed off a diamond on her left ring finger last month at the Grammy Awards in Los Angeles, Calif.
A source told Perez Hilton that they're engaged and have planned a late July wedding in Rihanna's home country.
© Copyright IBTimes 2023. All rights reserved.