Chris Brown And Rihanna Engaged? Singer Shows Off Diamond On Left Ring Finger At Grammy Awards 2013 [PHOTOS]
Rihanna performed her new hit single "Stay" at the 2013 Grammy Awards and performed alongside Bruno Mars and Sting for a Bob Marley tribute. But all people could talk about was her date, and the Barbadian beauty's left hand.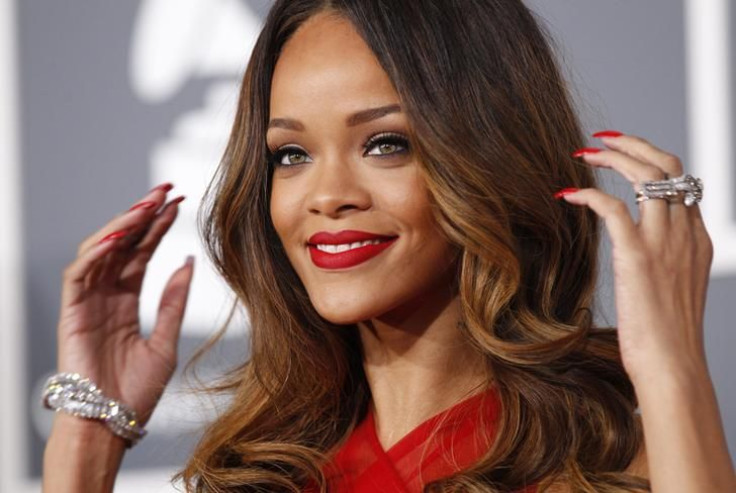 Rihanna, who wore a flowing red gown, attended the Grammys with Chris Brown, and snuggled with him throughout the evening. On her left hand, Rihanna showed off a beautiful ring, causing speculation that Brown has proposed to her.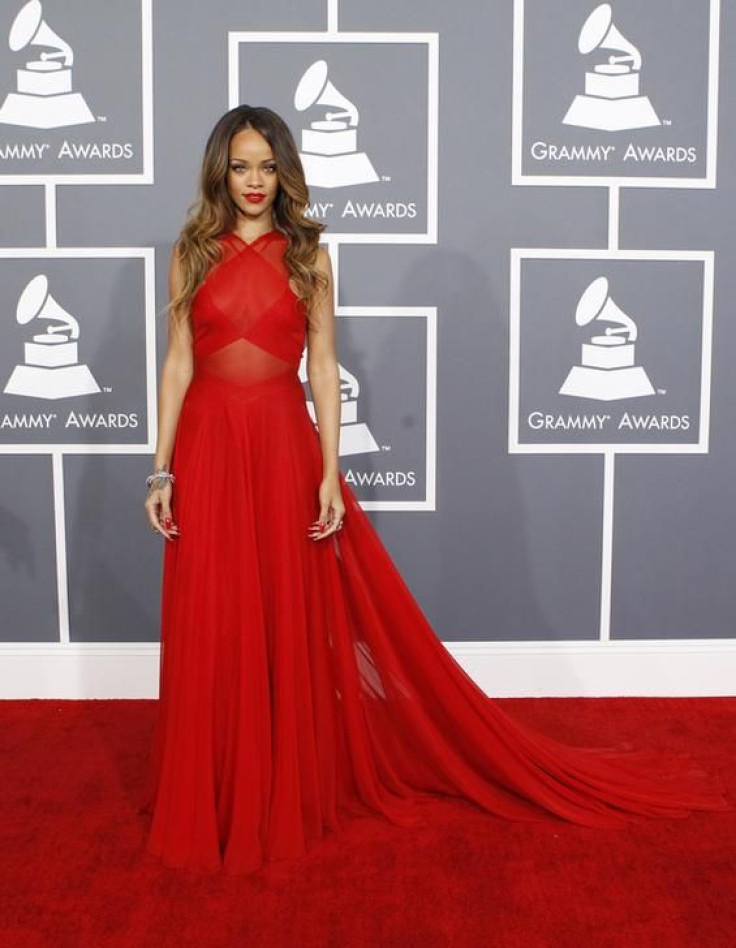 In February, Rihanna was on the cover of Rolling Stone magazine and admitted that she is back together with Brown.
"I decided it was more important for me to be happy, and I wasn't going to let anybody's opinion get in the way of that," she said.
"Even if it's a mistake, it's my mistake. After being tormented for so many years, being angry and dark, I'd rather just live my truth and take the backlash. I can handle it."
If the ring is an engagement ring, it would only be fitting for this tumultuous relationship, which had a turn for the worst at a pre-Grammy party in 2009, when Brown assaulted his then-girlfriend. Since then, they have worked on repairing their relationship, and Rihanna told Oprah last year that Brown is the love of her life.
Rihanna's father, Ronald Fenty, appears supportive of their relationship.
"Whatever makes her happy. I hope one day she will get married. Everyone adores Chris, he's a super guy," Fenty told Life & Style magazine in October.
"The family loved Chris Brown before they met him. I always thought he was extremely talented. He is a good person and always gave me great respect."
© Copyright IBTimes 2023. All rights reserved.