Chris Brown's Former Girlfriend Tells All; Karrueche Tran Does First Interview Since 'Surprise Baby' News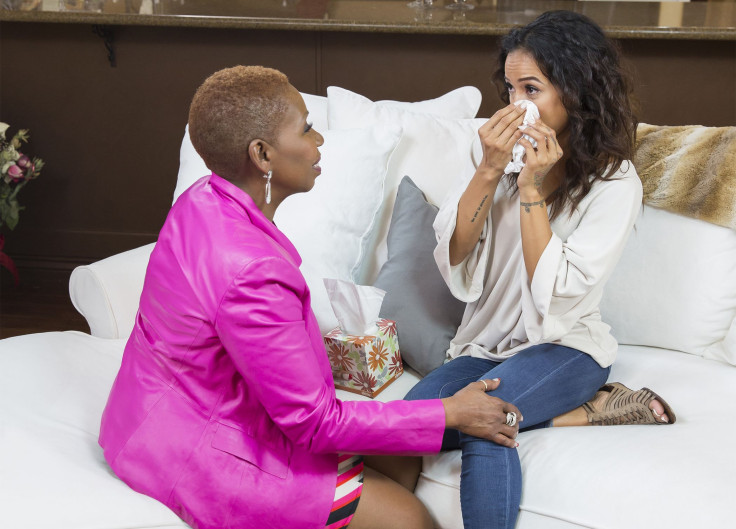 Karrueche Tran will sit down with life coach Iyanla Vanzant for an emotionally charged exclusive interview for the OWN network about her relationship with Chris Brown. The pair, who had been dating on-and-off for the better part of the past four years, ended things after news broke that Brown had fathered a child with former model Nia while dating Tran. This is the first interview the 26-year-old has done since the reports surfaced.
According to a press release regarding the interview, Tran plans to discuss "life in the spotlight, as well as her relationship with Brown and subsequent breakup after he allegedly fathered a child with another woman." Her best friend, Christina Milian, will also be featured in an effort to provide "another perspective on Karrueche's situation." Tran hopes the interview will give viewers a little insight into who she really is.
"Karrueche sets the record straight and reveals to viewers a side of herself that has never been seen before -- very different than the one depicted on social media," the release continues.
Previews for "Iyanla Exclusive: Karrueche Tran," show Vanzant asking hard-hitting questions about Brown's betrayal, her initial reaction to the baby news and much more. Brown's former love interest broke down several times during the interview and reportedly kicked the OWN crew out of her home at one point.
TMZ claims Tran, as well as her manager, became frustrated with Vanzant after she challenged her about dating Brown knowing that he had been physically abusive to ex-girlfriend Rihanna. The site says she felt they were trying to "ambush" her and put a negative spin on the discussion. Sources told Hollywood Life Tran did not want the interview to bash her ex, but rather give her side of the story.
E! reportedly reached out to reps for the young socialite for comment. They neither confirmed nor denied that Tran or anyone in her camp asked crews to leave during filming. They did, however, say she requested that multiple questions be cut from the show. It was not specified what those questions were.
"Iyanla Exclusive: Karrueche Tran" will air on Saturday, March 28 on OWN.
© Copyright IBTimes 2023. All rights reserved.