Chris Christie Administration Whistleblower To Justice Department: Bridgegate Prosecutor May Be Compromised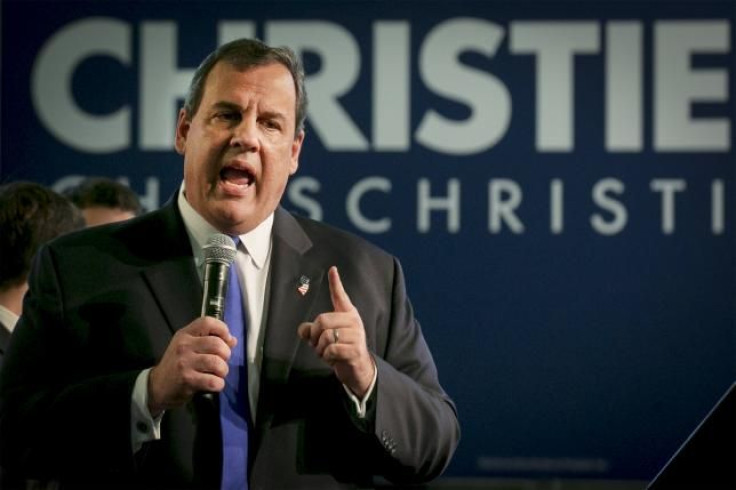 When Chris Christie's administration quashed a grand jury's 43 indictments against the Republican governor's supporters in 2010, local prosecutor Bennett Barlyn objected. He was soon fired. Barlyn says the move to throw out the Hunterdon County indictments may have violated federal law -- and that ties between New Jersey U.S. Attorney Paul Fishman's office and Gov. Christie may have improperly prevented a probe from moving forward.
Barlyn sent a letter to Attorney General Loretta Lynch on Monday, expressing concern that "apparent conflicts between Governor Christie's administration and the U.S. Attorney's Office for the District of New Jersey ... may be compromising the latter's independent role relating to the enforcement of federal criminal law."
In February, International Business Times reported that investigators from Fishman's office interviewed Barlyn about the events surrounding the quashed grand jury indictments. ABC News confirmed the IBTimes report. But Fishman's office abruptly issued a statement appearing to clear Christie and declaring that no investigation was underway. Former U.S. attorneys interviewed by IBTimes said such a statement pre-emptively exonerating a public official is extremely unusual.
Barlyn says in the letter to Lynch that this public backtracking "immediately confirmed my suspicion that the interview was not conducted as part of a genuine inquiry, but was instead intended to placate me and forestall my efforts" to have the quashed indictments investigated.
The Justice Department and Fishman's office declined to answer IBTimes' questions about Barlyn's letter. Christie's office did not respond to IBTimes' requests for comment.
Barlyn first contacted Fishman's office last year with allegations -- made in the past by other former employees in the Hunterdon County prosecutor's office -- that the Christie administration had illegally thrown out grand jury indictments against supporters, including the local county Sheriff Deborah Trout and Undersheriff Mike Russo. Barlyn has maintained he was fired after raising objections and has filed a wrongful termination lawsuit.
Barlyn's case was assigned to investigator Thomas Mahoney, who was hired by Christie in 2006 when Christie was New Jersey's U.S. attorney.
Despite his ties to Christie, Mahoney was permitted to not only be the point person on Barlyn's case but also be a "supervisory criminal investigator" on the probe of lane closures at the George Washington Bridge by officials at the Port Authority of New York and New Jersey. The "Bridgegate" investigation generated a guilty plea and two indictments of former top Christie allies, but the governor was not implicated.
During a Bridgegate press conference in May, Fishman was asked if his office faced any challenges in remaining independent. "There's nobody who was working on this case in my office -- no lawyers working on this case in my office -- who was hired by Gov. Christie," Fishman said.
A representative for Fishman later clarified that Mahoney had worked on the case but said that "he is not a lawyer."
In fact, according to records obtained by IBTimes, roughly 40 percent of the current U.S. attorney's office is made up of personnel hired by Christie.
Barlyn's letter to Lynch is the latest incident to raise questions about Fishman's independence from the governor.
In diaries released in early 2014, Hoboken's Democratic mayor Dawn Zimmer said she feared bringing allegations of Christie administration misdeeds to Fishman because "Christie has friends throughout [the U.S.] attorney's office."
In June, Fishman's office requested that a federal court bar the public release of 1.5 million pages of documents obtained from the Christie administration in the Bridgegate investigation.
Lawyers for one defendant in the case, former Port Authority official Bill Baroni, said Fishman's move to conceal the documents was designed to prevent the release of information they say could absolve their client and potentially incriminate others in the Christie administration.
The attempt to bar disclosure of evidence, Baroni's lawyers said, in part illustrates that "something is afoot besides a paternalistic desire to protect members of the governor's inner circle, alumni of this U.S. attorney's office, high-ranking Port Authority employees and others."
© Copyright IBTimes 2022. All rights reserved.
FOLLOW MORE IBT NEWS ON THE BELOW CHANNELS