Chris Evans To Play Gene Kelly In Upcoming Film He Will Co-Produce
KEY POINTS
The upcoming film will be written and produced by John Logan
The film is about a young boy who forges imaginary friendship with Gene Kelly
Chris Evans will also appear in "The Gray Man" as a CIA officer
Chris Evans will play the legendary actor Gene Kelly in a developing film project which he will co-produce.
The untitled film was based on an original idea by Evans, Deadline reported. It will be about a 12-year-old boy who works on the MGM lot in 1952 and creates an imaginary friendship with legendary "Singin' In The Rain" star Kelly.
The upcoming film project is not yet adopted by any film studio but it will be produced and written by John Logan. Rian Johnson and Ram Bergman's T-street production is also set to produce the film alongside Mark Kassen. Evans, Johnson and Bergman last collaborated in the 2019 box office hit "Knives Out," whose sequel is in the post-production phase, according to Variety. Meanwhile, Oscar-nominee screenwriter and film producer Logan's works include writing Ridley Scott's "Gladiator," Martin Scorsese's "The Aviator," Tim Burton's "Sweeney Todd" and the James Bond movie "Skyfall."
Evan's current projects include the animated film "Lightyear," where he lent his voice to the character Buzz Lightyear. He is also starring in "The Gray Man" as a CIA officer who is hunting down his former colleague turned fugitive (Ryan Gosling).
Previously, Deadline reported that Evans had signified his interest in reprising his role as Captain America in a future Marvel project. The report said Evans is amenable to returning as Steve Rogers, also known as Captain America, in more than one Marvel film. The insiders said it may not be a new "Captain America" installment but more likely to be in a smaller capacity such as what Robert Downey Jr. did after "Iron Man 3" when he appeared in the films "Captain America: Civil War" and "Spider-Man: Homecoming."
Evans had earlier declared that he is done playing the iconic superhero after "Avengers: Endgame." At the end of the film, his character even handed his shield to Anthony Mackie's character in some sort of a torch-passing moment.
As excitement grew over his return as the iconic Marvel superhero, Marvel Studios President Kevin Feige shot down the buzz in March 2021.
"I rarely answer no to anything anymore because things are always surprising me with what happens, but that rumor, I think, was dispelled rather quickly by the man himself," Feige told Entertainment Weekly.
Prior to Feige's statement, Evans took to Twitter and commented on the buzz, "News to me."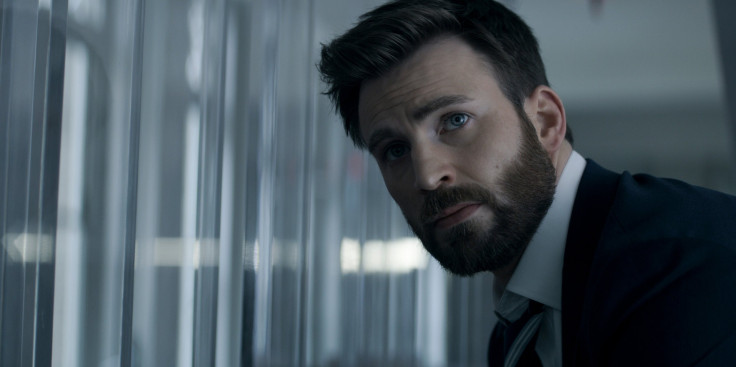 © Copyright IBTimes 2023. All rights reserved.