Chris Hemsworth, Wife Elsa Pataky 'Leading Separate Lives' After Angelina Jolie Rumors?
"Avengers: Endgame" actor Chris Hemsworth and wife Elsa Pataky are reportedly close to "leading separate lives" after the Hollywood star was linked to A-list actress Angelina Jolie.
According to New Idea, Hemsworth and his wife have hit a rough patch in their marriage after being together as husband and wife for more than eight years. A source said that the problem stemmed from the actor's lack of time for his family.
Apparently, Liam Hemsworth's older brother promised the model-actress that he would take a year-long hiatus from his flourishing career just so he could be with his family. But then the actor did't keep his word to his wife.
Chris has three more projects in the works, and so it would be hard for him to get a break and just spend some quality time with his wife and their three children: India Rose, seven, and twins Sasha and Tristan, five.
Since Hemsworth appears to be prioritizing his work, Pataky feels as though they are already leading separate lives. Even their kids badly miss their father, too, according to the source.
Elsa reportedly does not like the fact that Chris has put his career over their marriage. And so there is obvious tension going on between the couple as of late.
The report surfaced at a time when Hemsworth is being linked to Brad Pitt's second ex-wife. Jolie is said to be interested in Hemsworth because she appreciates his muscular body and considers him a "hot man."
It's also worth noting that Jolie is now part of the Marvel Cinematic Universe with her confirmed appearance as Thena in "The Eternals." The actress is said to be excited to be part of the MCU family, but it was not indicated if her excitement has to do with Hemsworth.
Jolie and Hemsworth first raised eyebrows and made headlines when they were photographed together at the Golden Globes. However, the "Men In Black" star slammed the reports when he explained that nothing was going on between him and Jolie, adding that he and his wife are actually big fans of the "Maleficent" actress.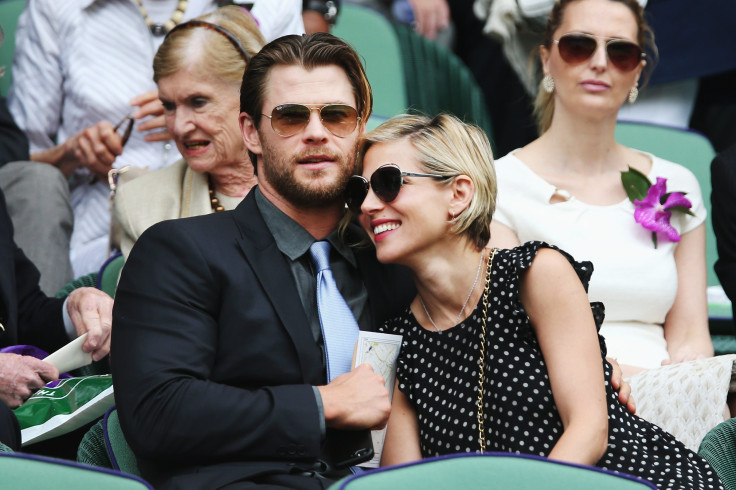 © Copyright IBTimes 2023. All rights reserved.