Chris Noth's 'And Just Like That' Finale Appearance Cut Amid Sexual Assault Allegations
KEY POINTS
Chris Noth was set to appear in the season finale of "And Just Like That"
Noth and Sarah Jessica Parker were spotted filming in Paris for their scene in the finale
Noth's brief cameo was cut amid the sexual abuse allegations against him
Chris Noth will no longer appear in the "And Just Like That" season finale.
Noth, 67, was set to make a brief cameo in the finale of the "Sex and the City" spinoff alongside Sarah Jessica Parker. However, the footage featuring the actor "will not make it to air," TV Line reported.
HBO Max did not comment on the report, according to People.
Noth's character, John James "Mr. Big" Preston, died in the premiere episode of "And Just Like That." However, he was still set to appear in the finale. Noth and Parker were photographed filming in Paris. They were seen shooting on the Passerelle des Arts, a bridge that crosses over the River Seine.
Noth's shocking death in the series made a noise because no one saw it coming. His character suffered a heart attack after completing his 1,000th Peloton ride and died in his wife Carrie Bradshaw's (Parker) arm. There was so much outrage over his death that Peloton's stock dropped.
Peloton and Ryan Reynolds offered to work with Noth for a commercial. However, shortly after, two women came forward accusing him of sexual assault. Both Reynolds and Peloton immediately cut ties with Noth.
"Every single sexual assault accusation must be taken seriously. We were unaware of these allegations when we featured Chris Noth in our response to HBO's reboot. As we seek to learn more, we have stopped promoting this video and archived related social posts," Peloton said in a statement to Us Weekly.
Meanwhile, his on-screen partner, Parker, was "heartbroken" over the issue against Noth. She was allegedly concerned that the issue would stain her iconic character.
"She is fiercely protective of Carrie Bradshaw and livid that she and everyone else at the show has been put into this position," a source told Us Weekly. "It is not about the money, but rather her legacy. Carrie was all about helping women and now, under her watch, women are saying that they have been hurt."
A total of three women came forward and accused Noth of sexual assault. One woman, who went by the name Zoe, alleged that the actor "raped her from behind" when she was 22. The second woman, alias Lily, alleged that he attacked her when she was 25. He reportedly invited her to dinner and then to his apartment.
"I was feeling awful. Totally violated," Lily said about the alleged incident. "All of my dreams with this star I loved for years were gone."
A third woman, identified as Ava, came forward, saying Noth also groped her when she worked as a hostess at the Da Marino restaurant in Manhattan in 2010. The incident happened when she was only 18, and he was 55.
Ava alleged that Noth repeatedly pulled her onto his lap while groping her and pressing her against his "full erection." The actor allegedly followed her into the back office, kissed her, and pressed her before pulling down her tights and groping her. He didn't hear her say "no," but he listened when she told him "not here."
Noth, who was married to Tara Wilson in 2012, has since denied all the allegations against him. According to him, all of "the encounters were consensual."
"I don't know for certain why they are surfacing now, but I do know this: I did not assault these women," Noth said in a statement to CNN.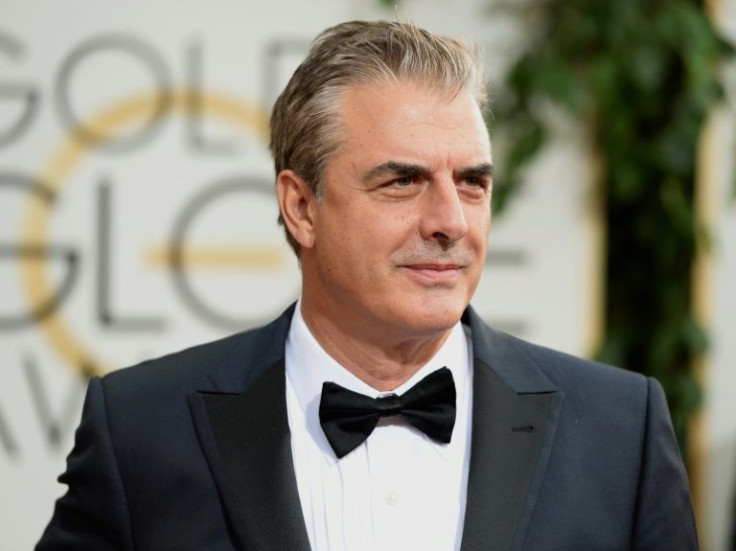 © Copyright IBTimes 2022. All rights reserved.
FOLLOW MORE IBT NEWS ON THE BELOW CHANNELS