Chris Pratt Slams Instagram Body Shamers By Posting New Funny 'What's My Snack' Video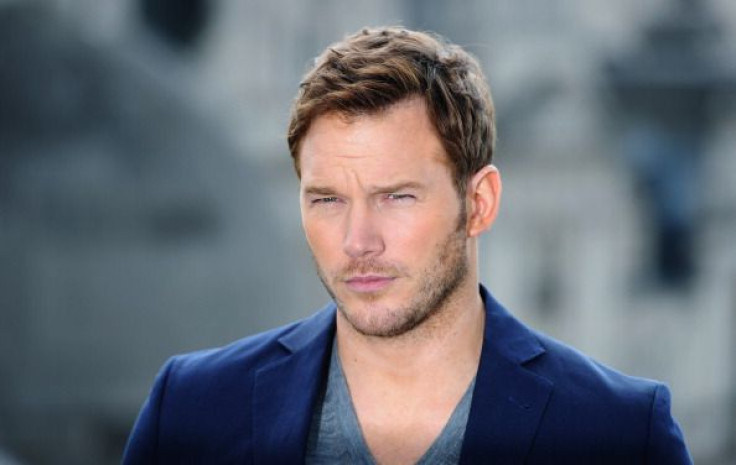 "Galaxy of the Guardians" star Chris Pratt continued to play his Instagram game, "What's My Snack," after body shamers accused him of being "skeletal" last week. The actor is on a strict diet for a movie role and likes to inform his 10 million followers about what he's eating to stay in shape for the "Jurassic World" sequel. Even though he got some flack, Pratt carried on with his routine and posted a new funny video.
"#WHATSMYSNACK today I got cucumber and egg wrap," he wrote Monday. "It's basically exactly like a sandwich but instead of bread you use thinly sliced cucumbers and instead of meat you use sprouts and chopped up eggs and instead of flavor you get nutrition. Like I always said, eating is no longer the fun part, flexing my butt cheeks in the mirror is. Cause no dimples. No rolls. Just cut a-- butt cheeks. LIVE WITH IT!!! #jurassicworld2."
READ: Chris Pratt Responds On Instagram To Body Shamers With Funny Picture
Within hours, the post was viewed more than 850,000 times and garnered thousands of comments. Most of the people on Pratt's page expressed their love for him.
Pratt's snack of the day had 280 calories, 18 grams of carbs and 20 grams of protein. "That looks gross, but it's not," he said in the video when part of the cucumber unraveled.
"Eggs are not so bad," the 37-year-old star added. "This is a relatively inexpensive snack. It tastes good. Um, my life is terrible — I mean, you know, it's easy to make."
Pratt used his sense of humor last week to jab back at people who accused him of being too skinny. "Well, just because I am a male doesn't mean I'm impervious to your whispers. Body shaming hurts. So to prove my security in the way I look I'm posting a current selfie of me at what I consider a very healthy weight. 500lbs. Zero percent body fat. Totally JK guys. This is a T Rex skull. Nailed you so bad. Omg," he said.
The currently untitled "Jurassic Park" sequel is slated to hit theaters June 22, 2018.
Follow me on Twitter @mariamzzarella
© Copyright IBTimes 2023. All rights reserved.