Chris Watts Update: Convicted Killer Receiving Love Letters In Prison
Convicted killer Chris Watts has garnered the attention of some women that are sending him love letters in prison, Inside Edition has reported. Watts was convicted of killing his pregnant wife and two children and is serving a multiple life sentences in Waupun, Wisconsin.
Prosecutors have released dozens of the letters that 33-year-old Watts has received while being incarcerated.
Inside Edition revealed excerpts from the letters written by multiple woman.
A woman named Candace wrote, "In my heart I know you are a great guy. If you do write me back I'd be the happiest girl alive that's for sure."
The letter was signed by the woman with a series of hashtags that read, "#TeamChris, #ChrisIsInnocent, #LoveHim, and #SooooCute."
One woman named Tatiana sent a picture of herself in a bikini to Watts with a letter said, "I find myself thinking a lot about you."
Another woman named Kim wrote to Watts saying, "I'm hoping to brighten your days."
Yet, another woman named Hannah also wrote to Watt saying, "I feel this connection to you."
Dr. Judy Ho, psychologist, and co-host of "Face the Truth," told Inside Edition, that killers like Watts often times develop groupies who will write to them, visit them, an even propose marriage, regardless of the crimes they were convicted of.
"These women have created a fantasy life for themselves especially with their pretend relationship with these men behind bars," she told the news outlet.
"It is oftentimes what we talk about when women seem to be attracted by bad boys. It is because they want to be the special person that can turn this life around and be able to attribute that to their own self esteem ," she added.
Watts was sentenced to three consecutive life sentences in November. He also received two additional life sentences that are being served concurrently. Plus, 12 years for each of the three counts he received for tampering with a deceased body and 48 years for unlawful termination of a pregnancy.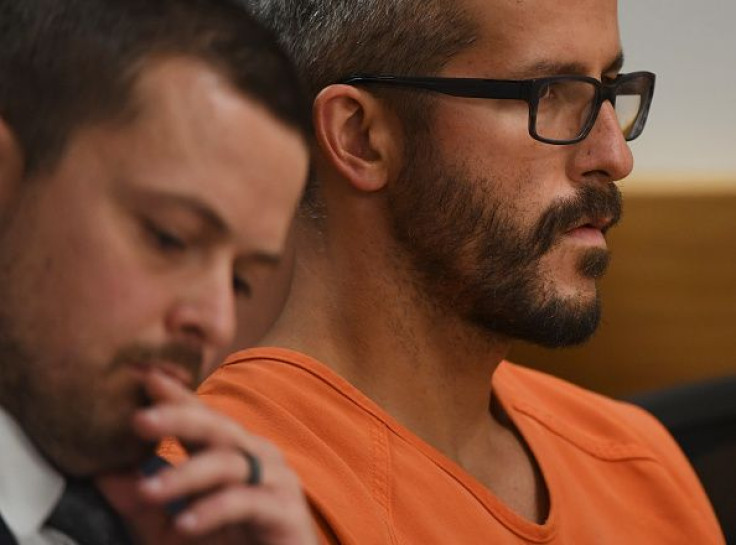 © Copyright IBTimes 2023. All rights reserved.