Chris Watts Update: New Book Reveals Unexpected Relationship He Formed In Prison
Chris Watts is currently serving three consecutive life sentences without the possibility of parole after murdering his pregnant wife, Shanann, and their two young daughters, Bella and Celeste in 2018. Now, a new book is revealing additional information about what Watts' life in prison is like and the unlikely bond that he has formed with another well-known inmate.
In "The Perfect Father: The True Story of Chris Watts, His All-American Family, and a Shocking Murder," author John Glatt revealed that since the beginning of his sentence he has struck up a friendship with Jayme Closs' kidnapper, Jake Patterson.
The two allegedly formed a bond after being placed in neighboring cells at the Dodge Correctional Institution in Waupun, Wisconsin. Eventually, they started attending Bible studies together. As stated by Daily Mail, Watts became so close with Patterson that he later would step in to calm him down as well.
READ: Chris Watts Update: Source Reveals What Killer Has Said About His Future
Additionally, "The Perfect Father," which will be published by St Martin's Publishing Group on July 21, reveals that Watts has also decorated his cell with photos of his deceased wife and daughters.
It was also stated that he has continued to pen letters to both Bella and Celeste. In them, he reportedly refers to Celeste as "Super Girl" and called himself her "safe haven." He allegedly ended the letters by saying that he missed the girls and asking them to send their love to Shan'ann and their unborn brother, Nico.
Glatt stated that Cindy Watts, Chris' mother, has also read the letters, which she described as "beautiful."
"I never knew my son [because] he never expressed emotions. It was hard for him to verbalize, but he can write it down on paper," she said.
READ: Chris Watts Update: Killer's Psychology, Overlooked Details Discussed In New Interview
Since beginning his life sentence, other reports have also surfaced about the Watts case that have added additional context. Not only has it been said that he is in "his own private hell" behind bars, but he has also indicated that he believes his former mistress, Nichol Kessinger, played an unexpected role in the murders. Additionally, he has reportedly continued to receive visits from female admirers.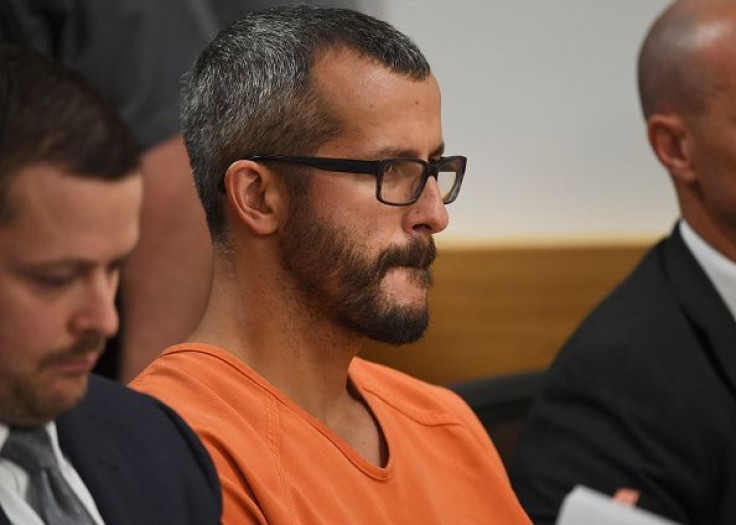 © Copyright IBTimes 2023. All rights reserved.