Christchurch earthquake dents New Zealand economy, but strong recovery will follow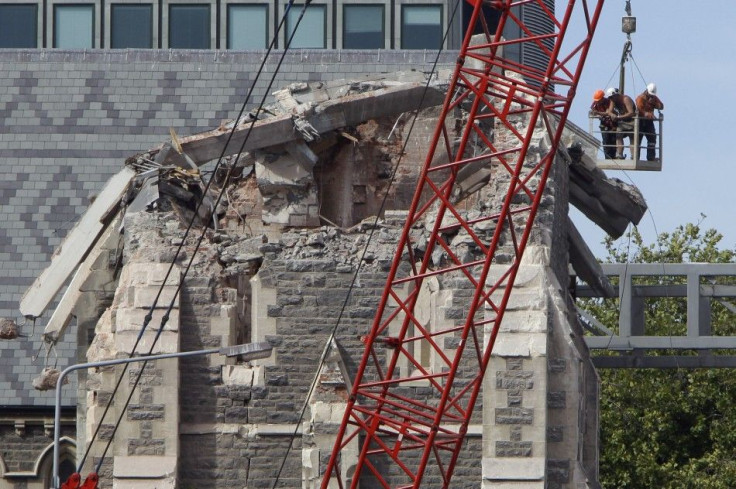 One Australian dollar can get you about 1.37 New Zealand dollars right now. That's an extreme low level for the NZ dollar, according to data compared by Westpac Global Strategy Group.
Since 1983, one Australian dollar has only fetched more than 1.36 NZ dollars only 6 percent of the time. For the majority of time, the pair stays within the range of 1.08 to 1.32.
It's easy to see why the currencies of these two countries have been so correlated.
New Zealand is a relatively small country off the eastern coast of Australia. Its economy is similar to Australia's in many ways. More importantly, Australia is by far its largest trade partner.
Thus, it usually takes a big event to drive a divergence in the performance of the two country's economies and currencies.
In late February 2011, a huge earthquake devastated Christchurch, the second largest city in New Zealand.
Aside from the human tragedy, businesses are crippled and the damage is estimated to total $11 billion, which will likely shave off about 1.5 percentage points from New Zealand's 2011 GDP growth rate.
The Reserve Bank of New Zealand also stopped its rate hikes and actually cut the benchmark interest rate by 50 basis points on March 10. This was done to boost liquidity and thus help the economy cope with the disaster.
While the economic outlook may look dismal currently for New Zealand, a strong recovery is expected in 2012, according to the country's treasury and many private sector analysts.
In modern economies like New Zealand, natural disasters actually spur economic growth after the initial shock because of rebuilding efforts.
Rebuilding can be viewed as a catalyst that sparks dipping into savings or borrowing and rapidly spending that money.
In capitalistic societies, the amount of spending is the key determinant of economic growth, so rebuilding usually equates to high economic growth.
Another way of looking at the $11 billion cost figure for the earthquake is that $11 billion will have to be spent on rebuilding, thereby fueling 2012 GDP's growth by about $11 billion.
The Reserve Bank of New Zealand's interest rate cut will only accelerate this borrow-spend-rebuild process.
As rebuilding and economic growth kicks in, so will inflation. By then, the Reserve Bank of New Zealand will need to raise interest rates on an accelerated pace.
The Christchurch earthquake, damaging as it is now, most likely will not permanently impair New Zealand's economy; its natural resources and most of its modern industries remain attractive and competitive.
Moreover, it will likely have the ability to command enough capital to begin the massive rebuilding process.
In 2012, the New Zealand economy (and the NZ dollar) will likely be one of the better performing ones among developed countries.
Email Hao Li at hao.li@ibtimes.com
Click here to follow the IBTIMES Global Markets page on Facebook
Click here to read recent articles by Hao Li
© Copyright IBTimes 2023. All rights reserved.