Christina Grimmie Dead: Singer's Brother Marcus Shares Photos, Touching Messages On Instagram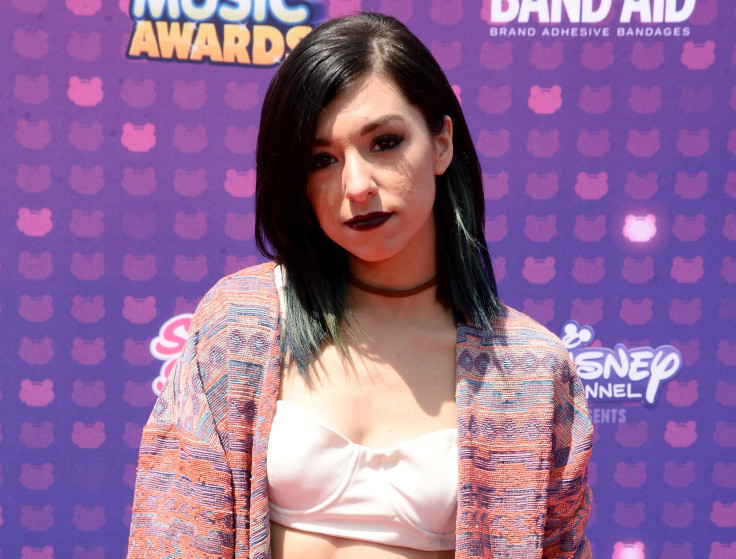 Marcus Grimmie has been flooding his Instagram page with photos and sweet messages about his younger sister, Christina Grimmie, who was shot and killed following a concert in Orlando Friday night. Marcus (aka Mark) also posted a message about Grimmie's death on his Facebook page.
On Saturday, Marcus posted an image of Christina standing onstage at the Plaza Live Theater, where the shooting occurred. "My hero," he captioned the photo. In another Instagram post Sunday, Marcus and Christina are seen smiling at each other as they show off their matching tattoos. The singer, 22, has a pixelated "2P" near the inside of her left elbow and her brother has a matching "1P" tattoo. "#sorry #lastoneipromise," Marcus captioned the photo. "Really gonna miss my player 2. Love you Christina #myplayer2 #untilnextime." Marcus also shared a photo of him and his sister using the face swap feature on Snapchat, as well as artwork a fan did of the late singer.
On Saturday night, Marcus broke his silence about Christina's death, writing on Facebook that he wanted everyone to share photos of Christina in her memory. "By now I'm sure many [of] you have heard that Christina has passed away due to gunfire after a show. I really don't have much to say about anything and am just blown away with the prayers and support," he wrote. "Christina was more than my sister. She was a partner in life. A superstar. A goofball. Introverted. And a friend to everyone. Genuinely. But above all… she was my baby sister. She loved the Lord and her family and was always there for me, and I honestly don't what i'll do without her."
As previously reported, Christina was shot Friday at the Plaza Live Theater after opening for the band Before You Exit. The shooting occurred as she was signing autographs and taking pictures with fans. She died from her injuries Saturday morning. The shooter, who was later identified as 27-year-old Kevin James Loibl from St. Petersburg, Florida, killed himself after Christina's brother tackled him.
During a press conference, police said Loibl may have been a deranged fan and didn't appear to know Christina personally. They also said he traveled to the concert with the intent of killing her. Authorities are still searching for a motive for the crime. After Loibl's identity was released to the public, his family posted a handwritten note on the front door of their home that read: "Deepest sorrow for lost to the family, friends & fans of the very talented, loving Christina Grimmie. No other commets [sic]."
Christina gained recognition as one of the competitors on NBC's "The Voice" Season 6 in 2014. She finished the singing competition show in third place.
© Copyright IBTimes 2023. All rights reserved.