Christmas Gifts For Dad 2016: 10 Unique Gift Ideas Under $80 For Every Type Of Man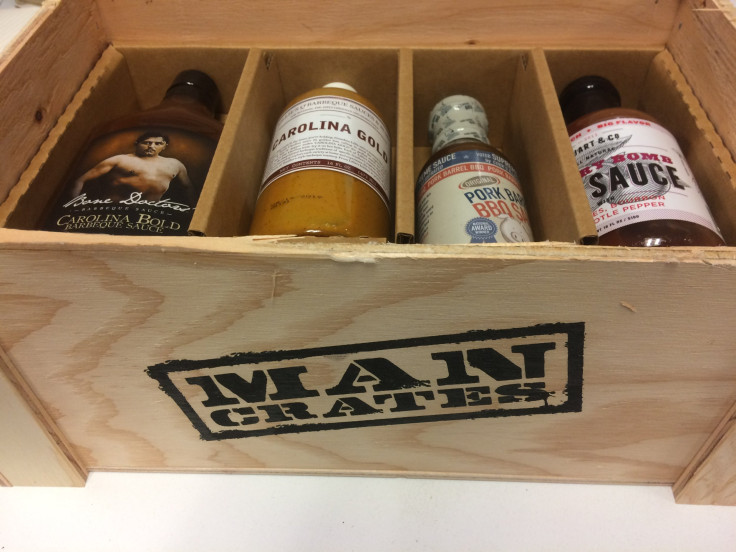 Buying Christmas gifts doesn't have to be a challenging task. For those still seeking the perfect gift to give the men in their life this 2016 holiday, we've got 10 unique and affordable ideas for you to choose from.
Traveller
Uncommon Good's PhoneSoap Smartphone Sanitizer ($59.95) is perfect for dads who frequently travel. The UV sanitizer zaps away bacteria and viruses without harming the pricey device. A noteworthy feature is you can continue to listen to music on your phone during the cleaning process through the sanitizer's built-in acoustic amplifiers. There is also an on-the-go smart pack available for $19.95.
Athlete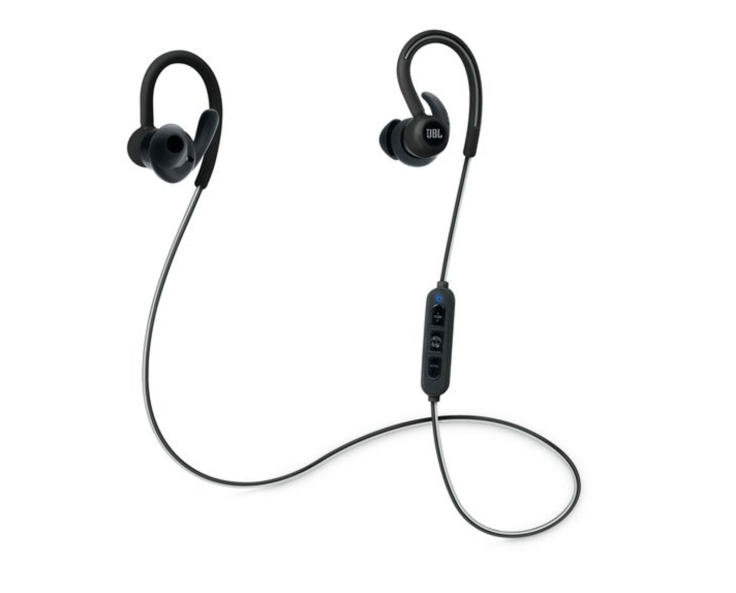 If dad enjoys working out to music, he'll definitely appreciate this next gift idea. JBL's Reflect Counter headphones ($79.95) are made with athletes in mind. Between the eight-hour battery life and dual lock technology, which ensures a secure fit, interrupted listening isn't a concern. Better yet, the Bluetooth connectivity allows you to stream music to the earbuds wirelessly, among other noteworthy features.
Man-Child
Sometimes the guy in your life just wants a toy for Christmas, so why not get him one that's super popular? While there are dozens of toy drones on the market, Brookstone offers a stunt one for the affordable price of $59.99. This new product can fly upside down, do 360 degrees flips, is good for indoors and outside and go fly up to 130 feet.
Gaget Feen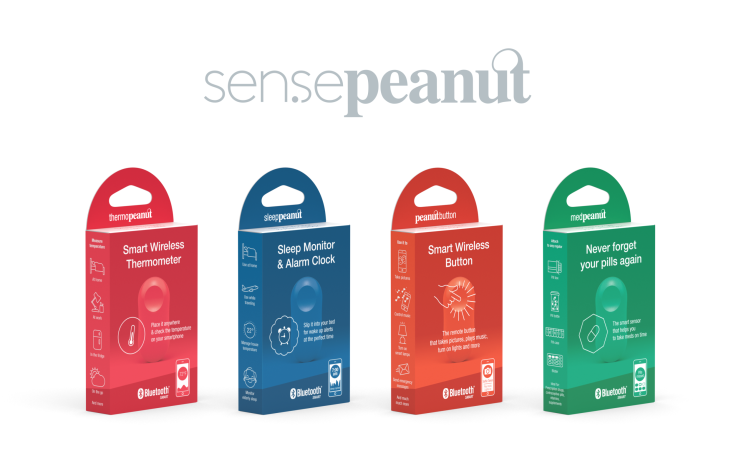 Help dad keep track of the temperature of his favorite places (including the refrigerator!) with the Thermopeanut ($29). The mini sensor attaches to any surface and can be programmed to send alerts via Bluetooth 4.0 technology is a space's temperatures drops outside preset norms. Thermopeanut measures temperatures ranging from -5 to 140 degrees Fahrenheit.
Homebody
No one enjoys the chill that comes with having to wake up on a winter morning. Make dad's morning routine a little more pleasant with Sharper Image's Temperature Regulating Slippers ($49.99). NASA'S Outlast technology absorbs and stores heat from your skin to keep feet at a constantly warm temperature. The slippers come equipped with non-skid soles, making them suitable for both indoor and outdoor wear. Available in sizes 7-13.
Fashionable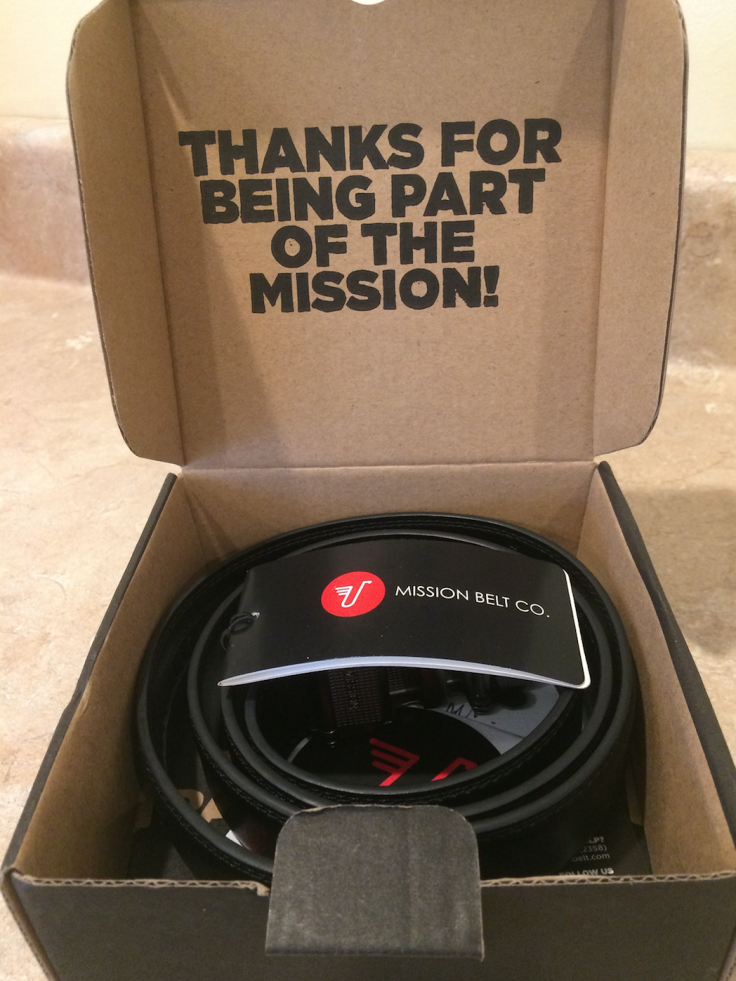 Sure, clothes and accessories are always a great gift to give dad, but what if you don't know what size to buy? Mission Belt solves that issue. The belt, available in several styles with prices starting at $34.95, comes with no holes, allowing the user to customize the size to their liking. The adjustable size feature means it will always fit, even if you gain a couple extra pounds during the holidays! One dollar from every belt goes to fight world hunger and poverty, hence the name.
Metrosexual
Guys like to smell nice, too! Picking out the perfect cologne for someone else is next to impossible, but with this gift, you don't have to worry about choosing the wrong one. Sephora offers a Cologne Sampler ($65), a set which includes 15 samples of some of their best-selling fragrances for men. The best part? Your dad can exchange his favorite sample for a full-size bottle at any U.S. Sephora store, free of charge.
Foodie
What's a great barbecue without some show-stopping sauce? Man Crates has tons of great gifts for men, but this year, we're highlighting their Regional Barbecue Sauce Crate. Delivered in an actual wooden crate (compete with a crow bar to open it) it contains four barbecue sauces: Bone Doctor's Carolina Bold, Pork Barrel Original, Stuart and Co. Cherry Bomb and Lillie's Q Carolina Gold.
Handyman
If dad is always working on projects around the house, he'll appreciate this gift. The Magnogrip Magnetic Wristband ($12.95) is a simple idea, a wristband embedded with strong magnets, but it's a big help when handling multiples screws and small tools. This item is one size fits all.
TV Lover
This one if for the dads who enjoy spending their days off on the couch. Personal Creation's Revolving Wood Organizer ($49.99) will help him keep all of his must-have TV accessories close by his side. This item can be customized to include a special message, has six, felt-lined compartments and a swivel base.
© Copyright IBTimes 2023. All rights reserved.