Christmas Travel Seeing 'Huge Spike,' Where Vacationers Plan To Spend Holiday Season
After a 2020 holiday season that was far more subdued due to travel bans and gathering limits imposed by the COVIFD-19 Pandemic, many are eager to once again set out this holiday season on the adventures they missed last year. Excitement is so high in fact, that bookings for the Christmas break are already at a higher level than normal.
In fact, CNBC reports that in some cases, hotels may already be fully booked in some locations, as the spike in bookings is fueled by people eager to travel, even as the Delta variant drives up cases. However, those who are vaccinated against the virus are among those driving a surge in travel plans.
"As soon as...people got vaccinated—boom!--they were booking their year-end activities," Tim White, founder of the travel website Milepro.com told CNBC.
However, numbers are up so high in end-of-year bookings, that they're not just exceeding the numbers from 2020, but years prior as well—and instead of searching for colder destinations with snowy appeal, many are actually seeking warmer climates for their holiday vacation.
Travelers are booking for the holidays earlier than ever before," Alish Kapur, senior travel manager for Similarweb told CNBC, before revealing that a lot of bookings are taking place in Hawaii and National Parks.
Other popular destinations included Gatlinburg, Tennessee; Lake Tahoe, Utah; Breckenridge and Vail, Colorado; and Miami and Key West, Florida.
Various properties also told CNBC that they were booking up, with Vrbo, a vacation rental home website, reporting that rental homes in Maui and Kauai are almost gone for the week of Christmas, with just 20% of properties remaining. 90% of the rooms available at the Palm Beach Marriott Singer Island Beach Resort and Spa are also booked for the same period, while bookings were up 165% for the holiday period when it came to vacation homes in the Outer Banks area of North Carolina, according to rental firm Twiddy & Company.
With the huge increase in bookings and a drive to get away for the holidays this year, experts also warn that those who are procrastinating on their travel plans should move quickly if they want a more favorable rate, as prices are likely going to go up as dates creep closer.
The travel industry is one of many that has seen an increase in prices since the economy kicked back into high gear and restrictions eased. In addition to inflation, other phenomena, such as the concept of "trip stacking," or planning multiple trips over the same time period, is driving up prices of hotels, flights and other areas of the travel industry.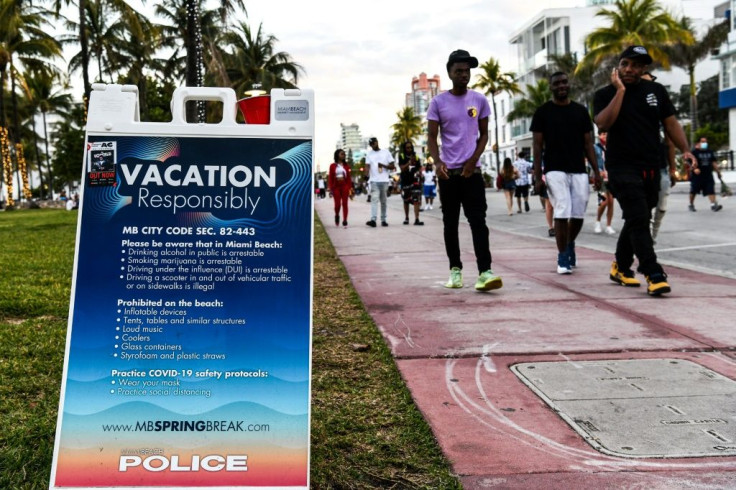 © Copyright IBTimes 2023. All rights reserved.
FOLLOW MORE IBT NEWS ON THE BELOW CHANNELS