Christopher Hitchens: Mother Teresa's Order Prays for His Soul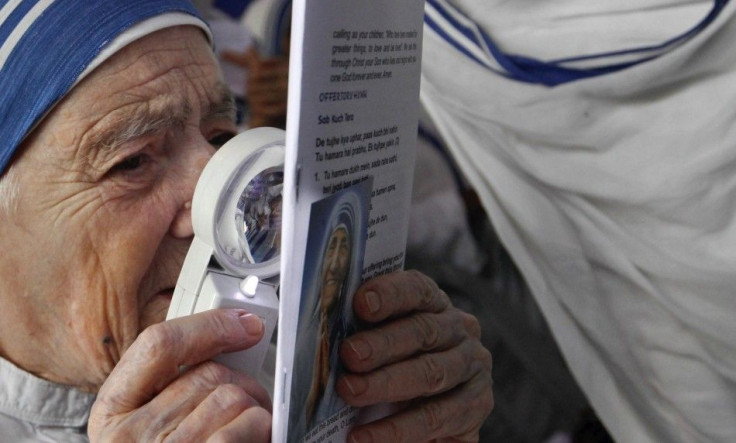 The Missionaries of Charity order in India said it will pray for the soul for British author Christopher Hitchens, who died in New York of complications from esophageal cancer.
The order was founded by Mother Teresa, whom Hitchens notoriously criticized and attacked in various books and articles.
The self-avowed atheist Hitchens described the world famous Catholic nun and Nobel Peace Prize winner as "a fanatic, a fundamentalist, and a fraud".
He also accused her of cozying up to corrupt financiers (Charles Keating) and dictators (the Duvaliers of Haiti) in order to exact monetary donations from them.
In addition, he claimed, by adamantly opposing abortion and contraception, Mother Teresa was actually worsening the problems of the poor she served in India.
"We will pray for him and for his family," spokeswoman for the Order Sister Christie told Agence France Presse.
Mother Teresa, who died in September 1997, was beatified by the church in 2003.
Right after her beatification, Hitchens wrote a column in which he declared: "What is so striking about the beatification of the woman who styled herself 'Mother' Teresa is the abject surrender, on the part of the church, to the forces of showbiz, superstition, and populism."
He also said:'[Mother Teresa] was to the fore in opposing all suggestions of reform. What was needed, she maintained, was more work and more faith, not doctrinal revision. Her position was ultra-reactionary and fundamentalist even in orthodox Catholic terms. Believers are indeed enjoined to abhor and eschew abortion, but they are not required to affirm that abortion is 'the greatest destroyer of peace,' as [she] fantastically asserted to a dumbfounded audience when receiving the Nobel Peace Prize."
Hitchens further fumed: "[Mother Teresa] was not a friend of the poor. She was a friend of poverty. She said that suffering was a gift from God. She spent her life opposing the only known cure for poverty, which is the empowerment of women and the emancipation of them from a livestock version of compulsory reproduction."
© Copyright IBTimes 2023. All rights reserved.
FOLLOW MORE IBT NEWS ON THE BELOW CHANNELS