Cinco De Mayo 2015: Is Holiday Celebrated In Mexico? History, Facts And Misconceptions About May 5th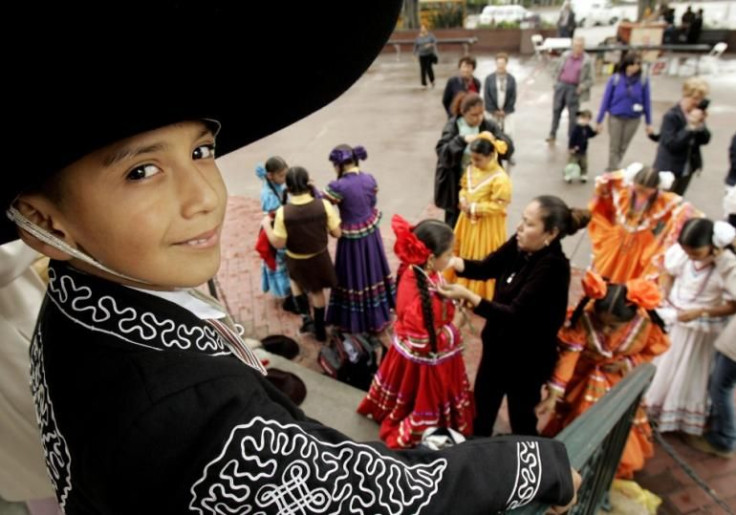 Tuesday marked the celebration of Cinco de Mayo, with most celebrants in the U.S. indulging in Mexican cuisine, music and maybe a margarita or two. While most people know that "Cinco de Mayo" is Spanish for the "fifth of May," many don't know how the Mexican holiday came about. Here are nine surprising facts about Cinco de Mayo in Mexico and beyond.
1. Cinco de Mayo is primarily celebrated in the Mexican state of Puebla, located in East-Central Mexico. There, the holiday is called El Dia de la Batalia de Puebla, or the Day of the Battle of Puebla, which happened in 1892. Mexican-Americans view this day as a source of pride, a day to honor their ethnicity.
2. The holiday is celebrated because of the Mexican army's unlikely victory over French military forces on May 5, 1892, under the command of General Ignacio Zaragoza Seguin.
3. The Battle of Puebla is considered General Zaragoza's most well-known victory. He served as Secretary of War from April through October in 1861 at the age of 32. Shortly after his famous win, he was stricken with typhoid fever and died at 33. He was buried in San Fernando Cemetery in Mexico City. Zaragoza wasn't an experienced military general, but he was a veteran in guerilla warfare.
4. In the United States, Cinco de Mayo is sometimes mistaken for Mexico's Independence Day, which actually falls on September 16.
5. Cinco de Mayo isn't considered a national holiday in Mexico. Shops, offices and banks remain open.
6. However, on May 9, 1862, President Juarez declared that the Battle of Pueblo would be regarded as a national holiday in Mexico. Though it's not considered a national holiday today, all public schools are closed in Mexico on May 5, and Cinco de Mayo is considered an official holiday in the State of Puebla, and a full holiday in the neighboring state of Veracruz.
7. Approximately
2,000 Mexican
soldiers engaged in battle with a well-equipped French army of 6,000 soldiers. At the time, the French army hadn't been defeated for nearly 50 years, thereby earning the description as the "premier army
in the world
."
8. Windsor, Ontario, in Canada, holds a Cinco de Mayo street festival where bars and pubs play Mexican music and serve Mexican food and drinks.
9. Historian Justo Sierra wrote in "Political Evolution of the Mexican People" that had Mexico not defeated the French in Pueblo in 1862, France would have gone to the aid of the Confederacy during the United States Civil War, changing the future of the United States significantly.
© Copyright IBTimes 2023. All rights reserved.
FOLLOW MORE IBT NEWS ON THE BELOW CHANNELS