Is Kid Rock's Senate Campaign Real?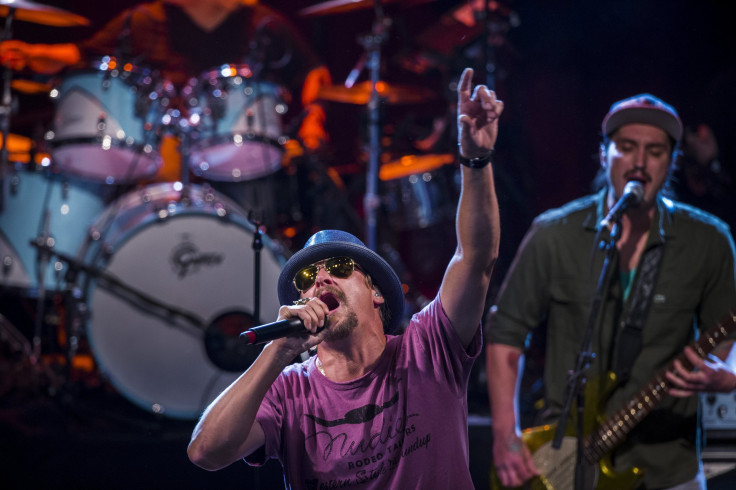 Kid Rock on Twitter last week teased a possible run for Senate. Very quickly people dismissed the move as a promotional effort and as a joke. Politico, however, reported Sunday that people shouldn't be so quick to dismiss the artist.
Before he was Kid Rock, he was Robert James Ritchie and was born to an affluent family in Romeo, Michigan.
READ: Kid Rock Claps Back At Coverage Of His Announcement To Run For Senate
Politico detailed Ritchie's popularity across Southeast Michigan as an earnest celebrity who has given a considerable amount to charity, especially military charities, and has fostered a genuine relationship with his hometown.
"Presuming Kid Rock doesn't get caught in bed with a little boy, or beat up a woman between now and August 2018, he's going to win the nomination if he gets in," said Dennis Lennox, a Republican political consultant in Michigan to Politico. "I think there's no question about that. I think he's the prohibitive favorite if he gets in."
If Ritchie were to run for Senate in his home state of Michigan and as a Republican, he'd eventually have to face the incumbent Democrat, Debbie Stabenow. She has a 47 percent approval rating and a 38 percent disapproval rating as of April according to the Morning Consult.
Ritchie's opponents wouldn't have to look hard to dig up dirt. While the Kid Rock persona has transitioned into a family friendly country-rock mold recently, Ritchie began his musical career as Detroit rapper with extremely crude language. Ritchie has been in a sex-tape. He has also has had several run-ins with the law including a 2007 Waffle House fight for which he plead guilty to a misdemeanor battery charge.
But, there is obviously a mold for an outsider Republican celebrity who has never held elected office and has a crass mouth. President Donald Trump, and Ritchie appeal to the same voters. Trump was also able to win Michigan by a narrow margin after it had gone to Barack Obama twice.
Ritchie isn't a complete stranger to politics. Mitt Romney, a Detroit-native, sought Ritchie's endorsement ahead of the Michigan Primary in 2012. Ritchie eventually did endorse the former Massachusetts governor.
While there is no official paperwork signed as of yet, according to Politifact, it may not be prudent to count him out.
READ: Kid Rock Is Planning Run For Senate In 2018, Says Twitter Campaign
Sen. Al Franken, who was himself a celebrity as Saturday Night Live cast member a before entering politics, didn't dismiss the candidacy, though he said he would support Stabenow against whoever her opponent is.
"Kid Rock will have to make his case," said Franken on CNN Sunday.
© Copyright IBTimes 2023. All rights reserved.