'Clash Of Clans' Update Leak Reveals New Troop, Other Holiday Gifts Releasing Soon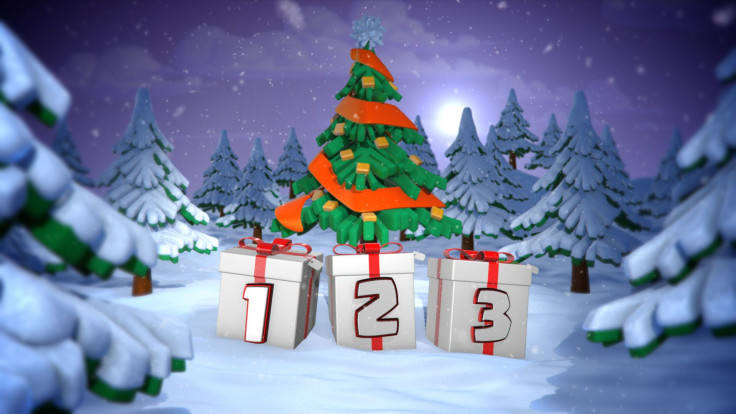 Clash Of Clans ' December update just released, but before going live, Supercell promised there were more holiday gifts to come. Thanks to a leak from 2High4SchoolToday on YouTube, we can confirm a new troop and a lot more are due for the app in the coming hours.
The three holiday gifts are expected to go live on Thursday, Friday and Saturday. We'll discuss them in the order they're planned to arrive. The first big changes involve a past Clash Of Clans favorite. The Santa's Surprise spell will make a return alongside what appears to be the Santa's Strike defense. Surprise is essentially an augmented lightning spell with greater splash damage. Strike is a defensive trap that attacks randomly at a fixed radius. When deployed, it drops presents with Elixir inside.
Later in the week, the new stuff starts coming. Freeze Trap supposedly "stops attackers in their tracks" with a trigger radius of two tiles, added splash damage and no target preference.
On the very last day of gifts, the Ice Wizard from Clash Royale will make his Clash Of Clans debut. He's designed to attack defenses with area splash on the ground and in the air. The Wizard costs four housing space and has a movement speed of 16. "This legendary wizard slows down enemy defenses with destructive shards of ice," the new troop's description reads.
What's unknown is just how long these December surprises will be active in the game. In past years Christmas bonuses have been removed as the holidays come to a close, so that could be the case with these as well. Santa's Surprise and Santa's Strike are known limited perks, for example, so it will be interesting to see what happens to the Wizard and Freeze Traps over the coming days and weeks. With leaks such as these we can only predicted when new content gets added, not when it will be cut.
Regardless of availability, this news lines up perfectly with what Supercell had been teasing prior to the detailing of the December update. Hints were dropped that more Clash Royale crossover troops were on the way, and here they are.
Clash Of Clans is available now on Android and iOS. A new patch was just released that offers a series of balance changes to maintain the game's strategic roots. So far the changes have been well received.
What do you think of this leak? Is this new troop and trap enough to get you in the holiday mood? Tell us in the comments section!
© Copyright IBTimes 2023. All rights reserved.