'Clash Royale' Retro Royale Challenge Brings Back The Best Decks Before Recent Updates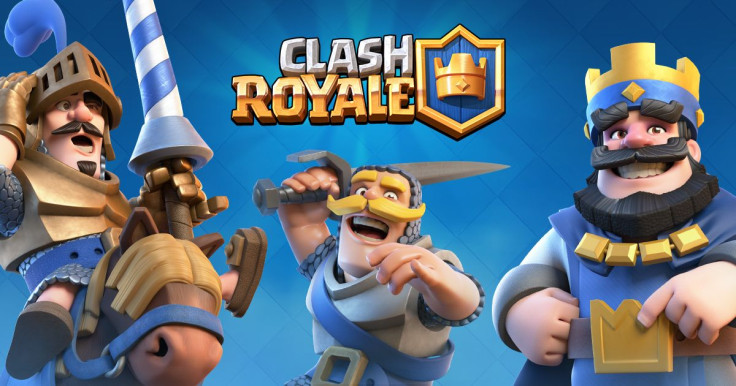 Clash Royale is going retro this Thursday for the Retro Royale challenge. The limited promotion will offer a few days to win big rewards for using decks that were popular before several late-year updates. Specifically, the deck selection will mirror what was available in April 2016.
The challenge summary can be seen in the challenges tab of the Clash Royale app. Here's what to expect. Because the retro timeline begins just after the Mortar card was released, players will have access to 42 total cards. Amongst that bunch, there will be no modern mainstays like legendaries, Royal Giants or Furnaces. It's a truly basic set of troops that was available shortly after launch. A key difference, however is that all cards will have their modern balance values.
Read: Clash Royale Update Introduces New Bandit Legendary & More
Should you make a competent deck, you'll be rewarded fairly well. The first entry is free, with subsequent entries costing just 10 gems. The reward breakdown is below.
1 win: 10 gems
2 wins: a Silver Chest for your Arena
3 wins: a Gold Chest
5 wins: a Magical Chest
6 wins: 3,000 gold plus the typical Six-Win Chest that offers 600 gold and 25 cards
In terms of strategy, we'd think one of the most popular decks you'll probably see is the Hog Freeze deck. That combination includes the Hog Rider, Freeze, Baby Dragon, Mini P.E.K.K.A., Spear Goblins, Knight, Skeletons and Arrows. To counter it, you'll need to build a deck with several small troops and double down on defense.
The Clash Royale Retro Royale challenge is set to begin around 2 a.m. EDT Thursday morning. You can start collecting your rewards then.
What do you think of the Retro Royale challenge? Were you playing the game last April? Tell us in the comments section!
© Copyright IBTimes 2023. All rights reserved.