Classic Movie Review: 'American Graffiti'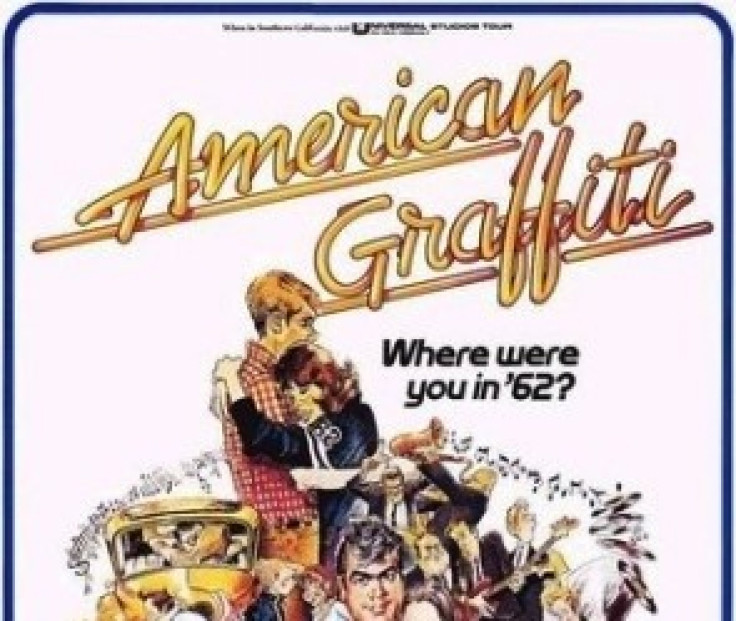 The U.S. economy, technically, is still growing, but don't tell that to the typical American. Unemployment remains high, and wages remain stagnant in many job categories.
And inflation? Well, the U.S. Federal Reserve says it remains low, excluding the food and energy component. Which leads to that old retort, 'Of course, you don't eat any food or use any energy.'
There's no way to sugarcoat it -- these are the days of pinched budgets, which leads to a quandary of sorts: how to be entertained while staying within a family budget?
Here's one option: Consider skipping a trip to the movies, and buy or rent a classic American movie to view at home on DVD.
If you have a big screen t.v. with a decent pair of speakers, you're half-way there.
Now the second-half of the task: You'll need a very good to great movie that makes it all worthwhile.
But don't fret, the research has already been done here:
American Graffiti (1973). Genre: Romantic/Comedy. Stars: Ron Howard, Richard Dreyfuss. Some adults -- particularly teens and young adults -- may balk at the thought of watching this film, but buy it even used on DVD, and you won't be disappointed. In all probability, after the first scene, you'll be 100% engrossed in the movie.
Simply, Director George Lucas' tribute to his teen years in the early 1960s in California's car culture is a masterpiece, combining a brilliant script, starring roles that almost everyone -- especially teenagers -- can identify with (dating, impressing friends/social pressures, growing up, courtship), humor, and a classic rock 'n' roll soundtrack.
Produced by Francis Ford Coppola, this box office blockbuster redefined how soundtracks are applied to films. A low-budget film -- it cost $775,000 to make ($3.2 million in 2011 dollars) -- the transformative aspect of the film's soundtrack was unexpected.
Lucas wasn't allocated money in the budget for 'tension music,' so Lucas and Coppola improvised, using classic 1950s rock 'n' roll hits for what became a legendary soundtrack. That change set the standard for future modern film soundtracks, and also sent the United States on a revival of 1950s music/cultural of sorts in the 1970s, which proved to be just what the nation needed after the tumultuous 1960s and Watergate-dominated early 1970s.
IBTimes.com Movie Review Rating (0 to 10 scale): 9.0.
Running time: 108 minutes.
Rated: PG.
© Copyright IBTimes 2023. All rights reserved.