'Claws' Season 1, Episode 6 Spoilers: Desna And The Girls Compete In Nail-Design Battle [VIDEO]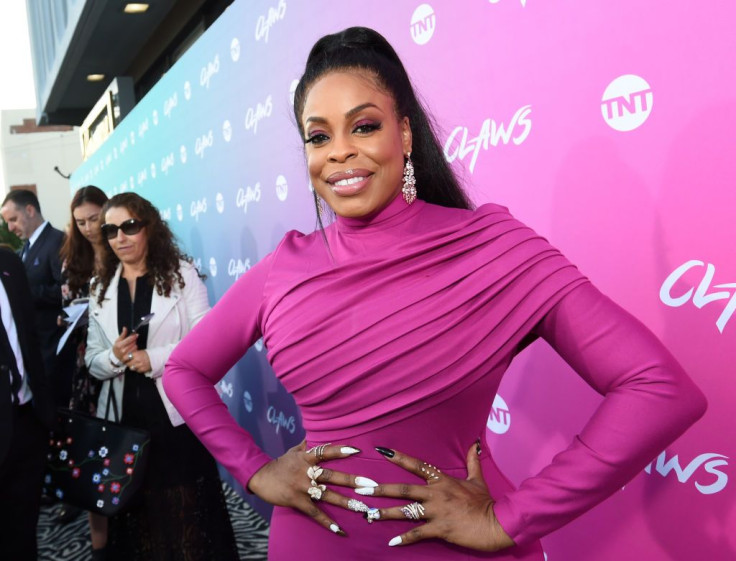 Desna (Niecy Nash) and her crew are joining a nail-design competition in Season 1, episode 6 of "Claws."
According to the synopsis for the episode, Desna takes Jennifer (Jenn Lyon), Polly (Carrie Preston), Quiet Ann (Judy Reyes) and Virginia (Karrueche Tran) to their dream salon for the first time, but strangers don't welcome them with open arms.
In the trailer for the episode, the group of manicurists who is currently running the salon seemingly thinks that Desna and her girls' level of aptitude as manicurists is too low for the posh branding of the salon.
"My girls have won nail competitions twice," the leader of the other group of manicurists boasts to Desna and her crew.
READ: "Claws" star Carrie Preston talks Polly's compulsive lying
After the salon visit, Desna concludes that the leader of the other group of manicurists is stopping her from getting her dream salon. "She's trying to redline me from getting my salon," Desna tells the girls, before finally coming to a decision to compete in nail-design battle to prove that they can also win such contests.
Elsewhere in the trailer, Dr. Ken (Jason Antoon) notices that someone is surveilling the clinic. "We're being staked out," Dr. Ken tells Desna.
At the end of Season 1, episode 5, it was revealed that Roller is actually alive, so it wouldn't be surprising if it's revealed that it's actually Roller who is secretly watching Desna's every move.
Meanwhile, as also revealed in the synopsis for the episode, Virginia finds herself seeking "life's finer things," and Jennifer discovers an "agonizing secret."
While Jennifer is one of Desna's closest friends, there are a couple of secrets she isn't privy to just yet. For instance, Jennifer doesn't know that Virginia shot Roller after he assaulted Desna. Jennifer also has no idea that Desna, Virginia and Polly all teamed up in framing the Coombses for the apparent murder of Roller. Will Jennifer finally learn one of these secrets in the upcoming episode? Only time will tell.
"Claws" Season 1, episode 6, titled "Self-Portrait," airs on Sunday, July 16 at 9 p.m. EDT on TNT. Watch the trailer for the episode below:
© Copyright IBTimes 2023. All rights reserved.