Climate Change, Emissions Reduction, Paris Agreement Among Terms To Be Avoided At DOE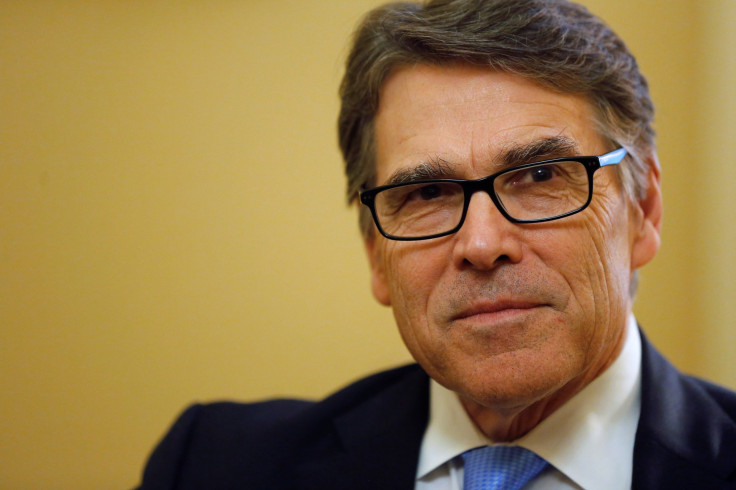 The government has long prohibited seven dirty words from being broadcast, and now the Department of Energy's international climate office is adding a few more — climate change, emissions reduction and Paris agreement.
Politico, citing sources, reported Wednesday a supervisor told staff not to use the phrases in written communications. This follows the Trump administrations elimination of a page about climate change from the White House website shortly after Donald Trump took office Jan. 20 and an executive order abolishing the clean power plan.
Read: Coal Industry Executive Doubts Mining Jobs Coming Back
Staffers of the DOE's Office of International Climate and Clean Energy, which plays a key role in international efforts to advance clean energy technology, were told Tuesday to avoid climate-related terms. The suggestion came shortly after Trump signed an executive order reversing the Obama administration's climate regulations.
No directive was issued on climate-related language, but staffers were told it would be a good idea to avoid the terms, Politico said.
"Ignoring the climate crisis will not make it go away, will not create jobs in the booming clean energy economy, and will not make our country great," Liz Perera, climate policy director at the Sierra Club, said in a statementcriticizing the instructions.
Read: Florida Congressman Working On Legislation To Abolish EPA
Trump often has called climate change a hoax perpetrated by China and blamed efforts to reduce emissions for job losses. Trump has pledged to eliminate what he considers unnecessary regulations, chipping away at decades of efforts not only to control global warming but clean air and water rules as well.
The European Union has been highly critical of Trump's effort to undo the Obama administration's climate initiatives and pledged to fill the gap in leadership Trump's actions have created.
Congressional Democrats slammed Trump's executive order as a "giveaway to big oil." But not even the oil industry was happy with it. ExxonMobil Corp. environmental policy manager Peter Trelenberg said the U.S. should adhere to the Paris Climate Agreement.
During the presidential campaign, Trump said environmental rules had "ravaged coal country," but a coal industry executive said this week it was unlikely anything Trump does would bring back coal jobs.
Trump appointed former Texas Gov. Rick Perry as energy secretary. During the 2012 presidential campaign, Perry said the department was one of three he would eliminate if elected president.
© Copyright IBTimes 2023. All rights reserved.