Is Climate Change Real? Here's What Donald Trump Thinks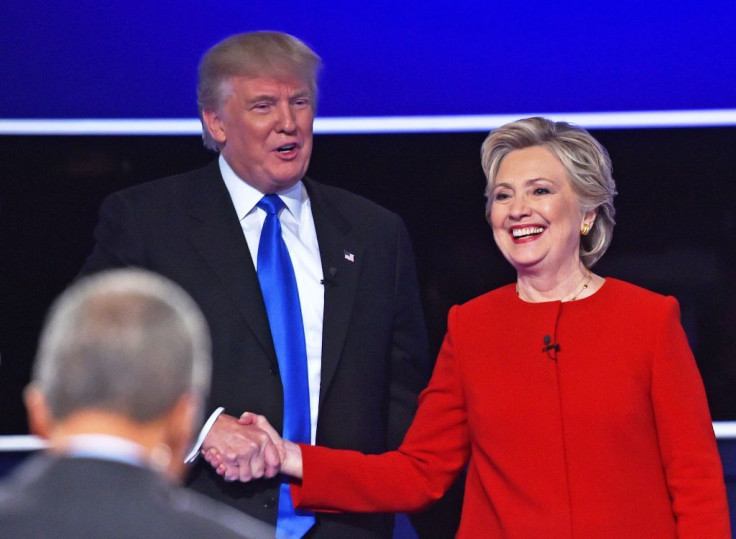 During Monday night's debate, climate change was mentioned just once. Hillary Clinton, attempting to portray her Republican foe Donald Trump as a man without substance, said that he doesn't believe in the phenomenon.
"Donald thinks that climate change is a hoax perpetrated by the Chinese. I think it's real," she said after extolling the virtues of clean energy.
Trump interrupted. "I did not. I did not. I do not say that," he said.
Lester Holt, the debate moderator, didn't push the issue. But, the internet does not agree with Trump. He did, in fact, say -- or, rather, tweet -- that climate change was a hoax perpetuated by the Chinese in order to hurt United States manufacturing.
"The concept of global warming was created by and for the Chinese in order to make U.S. manufacturing non-competitive," Trump tweeted in November 2012 on Election Day.
That's not the only time that Trump has dismissed climate change. In fact, he actually encouraged global warming during this election cycle.
"We could use a big fat dose of global warming!" Trump tweeted last year when a cold front hit the Northeast.
Environmental activist groups said that the one exchange about climate change proved that Clinton was the better qualified candidate to become commander-in-chief.
"The evidence started from the first sentence, when Hillary Clinton spoke of her commitment to grow the clean energy economy. It was only a few moments later that Trump lied about his own climate denial. Donald Trump is a fraud, and you don't need to look further than his misguided attempts to deny the climate crisis and then cover his own dirty tracks," Michael Brune, the executive director of the Sierra Club, said in a statement.
The next debate will be held on Oct. 4 in Farmville, Virginia when the two vice presidential nominees -- Tim Kaine and Mike Pence -- battle it out on the stage for the first time.
© Copyright IBTimes 2023. All rights reserved.