'Clippy' Lives? Microsoft Revives Personal Assistance With Office 2016 'Tell Me' Feature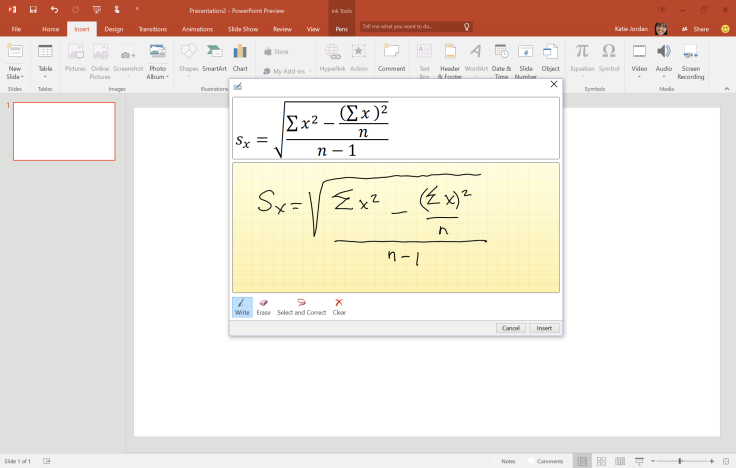 Veteran Microsoft users may remember the "Clippy" personal assistant included in Office 97 through Office 2003. The paperclip balancing on a sheet of paper, officially named "Clippit," would sit alongside the workspace and ask to help whenever it could. To put it mildly, it wasn't well-recieved. "It's a time-waster," said Greg Shaw, whose "Kill Clippy" website received 22 million hits in two months.
Now Microsoft appears to be taking another stab at personal assistance in Office with "Tell Me," a new feature in Office 2016 for Windows that will offer to find features that users can't locate. A search box in the top ribbon of the program will produce results that link directly to the required function. It's a welcome change as more features are introduced to Office, and one that will divert less attention than the old, animated personal assistant.
Tell Me, along with a range of other new features, are available now in Office 2016 Preview. Microsoft has also previewed handwriting recognition for equations, so math wizards can draw sums with their mouse, pen or finger, and Office will convert them into ready-to-go typed format.
Word now supports real-time collaboration, so groups working on a document simultaneously will see changes as they happen, similar to Google Docs. In-app Bing searches have now been extended to Excel and PowerPoint, and Excel has received six new charts: Waterfall, Histogram, Pareto, Box & Whisker, Treemap and Sunburst.
Office 2016 for Windows will be available in the second half of 2015. Office for Windows 10, a version designed to work on both desktop and tablet, is a separate product and will be released later this year.
© Copyright IBTimes 2023. All rights reserved.
FOLLOW MORE IBT NEWS ON THE BELOW CHANNELS