CMU College Republicans Valentine's Day Card Mocks Jews Killed In Holocaust At Central Michigan University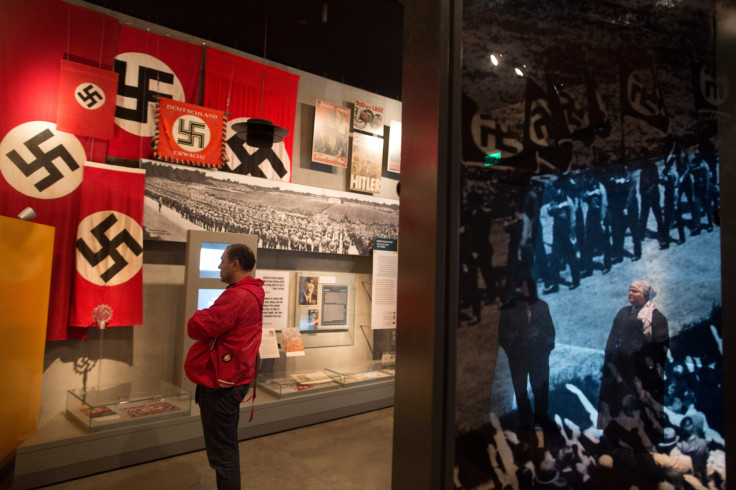 The College Republicans group at Central Michigan University distributed an anti-Semitic Valentine's Day card that contained a photo of Adolf Hitler along with a mocking reference to Jews who died in the Holocaust.
The card, which was included in gift bags distributed Wednesday, said "my love 4 u burns like 6,000 jews." It was signed "XOXO, Courtney."
The university's police department met with student bodies and civil rights offices to discuss the card and what action would be taken, reports the student newspaper Central Michigan Life.
The card was swiftly condemned by Central Michigan University President George E. Ross.
"We are deeply disappointed by last night's situation with a Valentine card containing an inappropriate sentiment that was produced during a student organization meeting," he said in a statement. "This is not who we are as a campus community."
The card was produced during a meeting of the College Republicans. However, the group has claimed that it was not aware that it had been placed in the bag. While meant only for members of the group, one of the bags was given out to a member of the Organization of Women Leaders. The president of the group then posted images of the card on social media.
"The College Republicans as an organization did not distribute this valentine," read a post on the College Republicans' Facebook page. "We in no way condone this type of rhetoric or anti-Semitism. We apologize for any offense, and want students to know that we do not tolerate this sort of behavior."
The university president urged students not to take retaliation against the group.
"We caution against concluding that the action is representative of the entire student organization or its members and remind all that threatening others as a result of such an incident can have legal consequences," he said.
A sharp rise in anti-Semitic incidents has been reported across the United States since last November's presidential election. Last weekend, there were three separate incidents of swastikas being drawn in public places across the country, including a slew of them in a New York City subway car.
© Copyright IBTimes 2023. All rights reserved.