CNN Democratic Debate In Flint: Environmental Racism Should Be Focus, Social Justice Groups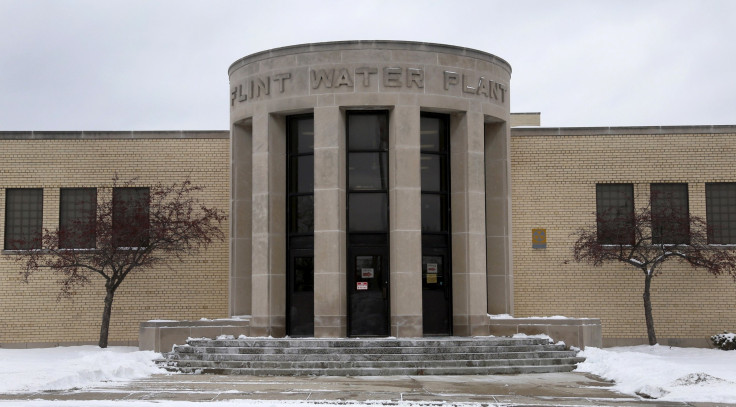 A coalition of environmental and racial justice groups called Wednesday for the Democratic National Committee to make environmental racism the focus of Sunday's presidential debate in Flint, Michigan, between former Secretary of State Hillary Clinton and Sen. Bernie Sanders of Vermont. The coalition, which allies nearly 20 organizations, plans to deliver more than 80,000 petition signatures to the DNC's headquarters in Washington, according to a statement.
The request comes in light of the water crisis in Flint – a complicated scandal that reached the highest levels of the state government and saw thousands of residents poisoned by water contaminated with high levels of lead and other toxic materials. The coalition said holding the presidential debate in Flint is "a good first step" to unpacking the larger issues at play for the community, which is largely poor and African-American. The Michigan primary is next Tuesday.
"What does each candidate intend to do about systemic racism, economic injustice, aging infrastructure in an era of budget cuts, criminal justice reform, and more?" the coalition said in its statement. "The people of Flint deserve more than to be a backdrop to a debate. They, and the nation, need answers."
The term "environmental justice" is typically defined as the intersection of race, socioeconomics and environmental issues, by which poor people and minorities are more likely to live near and be exposed to environmental hazards. In January, the Washington-based Center for Effective Government reviewed more than 12,500 U.S. industrial facilities and found that people of color make up almost half of the 11.4 million people nationwide who live near dangerous facilities and are twice as likely to live in those areas as whites.
"The water crisis in Flint has brought into stark relief an interconnected set of problems, including racism, environmental degradation and market fundamentalism, which undermines government and fails to provide for the common good," Michelle Chan, vice president of programs for Friends of the Earth, a national environmental group, said in a statement. "As a society we must pull together to tackle these problems, and voters deserve a robust debate on these issues in Flint."
Rashad Robinson, executive director of Color of Change, an Oakland, California-based racial justice group, said the country needs to hear Clinton and Sanders' "real plans" for safeguarding communities from catastrophes like the one seen in Flint. "All over the country, black communities are being sacrificed — having their access to health care, education, and even water deliberately disrupted," Robinson said in a statement. "The Democratic Party has an opportunity to use their platform to elevate this necessary conversation, putting the voices of those most impacted front and center and hopefully building greater momentum for change."
Sunday's debate will be held at the Whiting Auditorium in Flint and will be moderated by CNN anchor Anderson Cooper. CNN chief political correspondent Dana Bash and anchor Don Lemon will participate as questioners, the channel says. The debate begins at 8 p.m. EST.
© Copyright IBTimes 2023. All rights reserved.