CNN Host Don Lemon Says TV Network Fired Him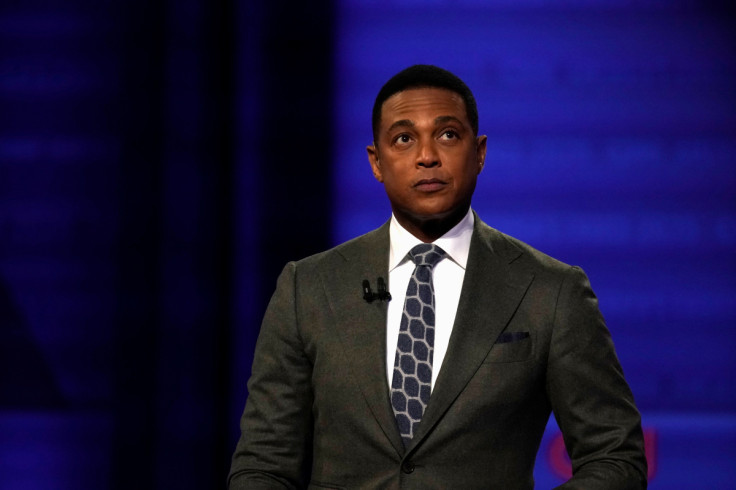 Cable television network CNN has fired longtime host Don Lemon, the news anchor said in a post on Twitter on Monday, adding he was "stunned" by the step and that he was not directly informed of the termination by the network.
"I was informed this morning by my agent that I have been terminated by CNN. I am stunned," Lemon said.
"After 17 years at CNN, I would have thought that someone in management would have had the decency to tell me directly. At no time was I ever given any indication that I would not be able to continue to do the work I have loved at the network," he added.
In a statement of its own, CNN said the network and Lemon had parted ways. It added that Lemon was offered a chance to meet with the network's management but that he instead released a statement on his personal Twitter account. The network described Lemon's version of events as "inaccurate."
Neither statement gave a reason for Lemon's departure.
Lemon joined CNN in 2006. He hosted the prime-time show "Don Lemon Tonight" for more than eight years and gained prominence during the presidency of Donald Trump for his commentary on the former Republican president, whom he called a "racist."
Trump welcomed Lemon's departure from CNN. On his Truth Social platform, the former president said: "My only question is, WHAT TOOK THEM SO LONG?"
Lemon faced severe criticism earlier this year for comments made on air during a discussion about Republican presidential candidate Nikki Haley's proposal that people over the age of 75 who wish to serve in the White House should prove mental competence.
He said Haley was not in her prime and that a woman's prime is in her 20s, 30s or "maybe her 40s." He later apologized for the sexist comments.
In response to Lemon's departure from CNN, Haley tweeted on Monday: "A great day for women everywhere."
Lemon was on the air earlier on Monday for the "CNN This Morning" show, which he began hosting a few months ago.
CNN's top boss, Chris Licht, said the show, which Lemon hosted with journalists Kaitlan Collins and Poppy Harlow, will continue and CNN was "committed to its success."
CNN is owned by Warner Bros Discovery Inc.
© Copyright Thomson Reuters 2023. All rights reserved.